Plenty of funding remains for projects despite pandemic, says architect
The chief executive of listed architect Aukett Swanke has said the impact of the covid-19 pandemic will not be as bad as the financial crash more than a decade ago.
Nicholas Thompson has been in charge of the country's only listed architect for 15 years and said: "The financial crash was pretty awful immediately. Work stopped straightaway. Here, it's a temporary suspension of weeks, a maximum of months."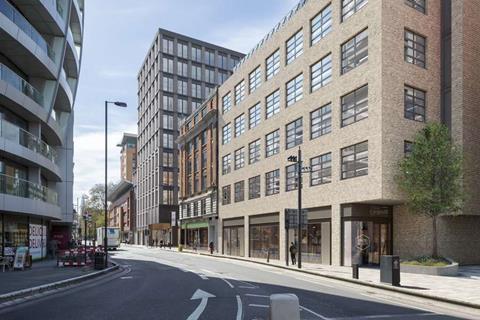 Aukett had around 200 staff in its London office going into 2008 – the year the financial crisis began – but that number has fallen to around 90 employees today.
"We lost a lot through the financial crash and some through different ways of working as well – better technology, IT and so on."
It will have disappeared in a year's time, in my view

Nicholas Thompson
Thompson said it took six years for the industry to fully recover from the events of 2008 and 2009 and he added: "I don't think this [covid-19] will take anything like that. It will have disappeared in a year's time, in my view.
"The big difference this time is that people are scared about returning to work. They don't want to catch the virus. They want employers to look after them. This is a different return to work, when after the crash it was about having a job."
Aukett has furloughed around 20 of its 90 staff but Thompson said he expected to start bringing people back next month. "We've got quite a few instructions in July."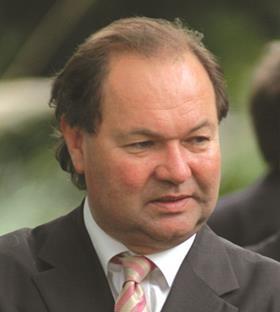 He said while some sites had slowed down or temporarily closed to get social distancing measures in place, no clients had actually pulled jobs. "Most clients are looking beyond the current problems," he said. "The financial crash was very much finance driven. It's not the case now; there's a lot of liquidity around."
Measures the firm has taken to mitigate the impact of the virus have seen directors take 20% pay cuts with all other staff taking less than 10%.
The firm, whose executive architecture arm Veretec is working on a number of high-profile schemes including Lynch Architects' Nova East building in Victoria and Morris & Company's Featherstone Building at Old Street, returned to the black in the first half of this year.
Pre-tax profit stood at £136,000 in the six months to March 31 from a £371,000 loss last time on revenue flat at £7.3m.