Concerns over loss of Art Deco elevation and new scheme's bulk derail office-led plans
Westminster councillors have voted to block architect Orms' plans to redevelop an inter-war office building that fronts Dean Street and Soho Square.
The practice's proposals would have delivered a new building with 8,269sq m of floorspace, a boost of around 15% on the current structure. It would also have included three levels of roof terraces and a new pedestrian short cut.
Orms said the scheme, which was drawn up for US property firm Hines, had been inspired by the Soho Bazaar market that existed on the site 200 years ago.
Planning officers had recommended approval for the proposals. However they acknowledged that the eight-storey-plus-basement scheme would be "bulkier" than the current structures on site, resulting in "less than substantial harm" to the Soho Conservation Area.
Westminster City Council's Planning Committee voted to reject the proposals by four votes to two at their meeting this week.
Particular concerns were expressed about the bulk of the proposals and the loss of the current building's Art Deco frontage in Soho Square, which is next to the square's grade II*-listed French Protestant Church. Some councillors also questioned the basis for demolishing the existing office building, rather than retrofitting it, and the value of the public benefits attributed to the scheme.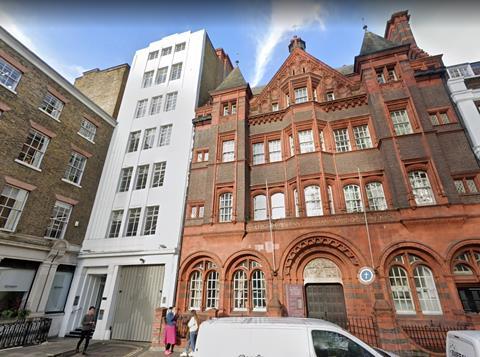 Councillors considered the application for more than two hours on Tuesday night. Officers cautioned that the Art Deco frontage had been assessed as making a "neutral" contribution to the conservation area, which would make its preservation hard to defend at a planning appeal. They added that the development team had put considerable work into the case against retrofitting the existing structure.
Officers also warned that any resolution to refuse would be referred to the Greater London Authority.
In their report recommending the scheme for approval planning officers said Orms' proposals would deliver around 1,764sq m of new office space to support Westminster's economic growth and a building with exemplary environmental credentials. The proposals are targeting a BREEAM "outstanding" rating.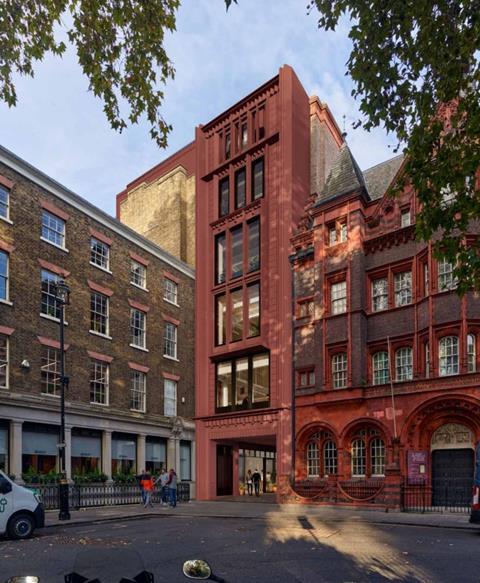 Officers said the Soho Square frontage of the new structure was considered to make a contribution to the conservation area that would be "comparable to the limited contribution made by the existing building".
The Soho Society objected to the proposals. It complained about the loss of a Tesco supermarket in the Dean Street section of the building and described the façade designs as inappropriate for the Soho Conservation Area.