Number of architects employed by world's top practices drops after last year's high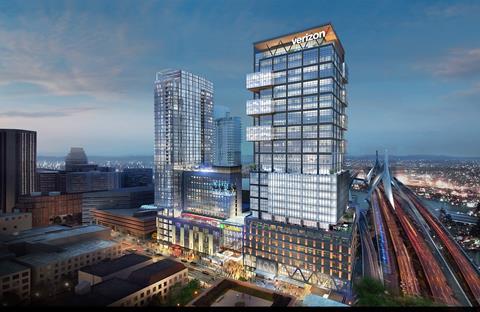 Confidence in global work prospects for architects has slumped to a five-year low according to Building Design's WA100 annual survey of world's biggest practices.
The report, which ranks firms by the numbers of architects employed, reveals that just 55% of practices think the global construction economy will grow over the next 12 months compared to last year's 72%.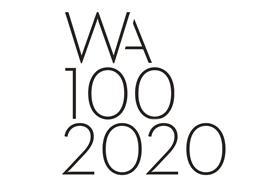 Architects were most positive about work prospects in North America and the Pacific Rim including China, with 78% saying they expect growth in both markets during the next year. Optimism has softened compared to last year, when 92% of architects said they expected growth in North America and 83% in China.
The drop in confidence has been matched by a 1.3% fall in the numbers of architects employed by the world's top practices to 37,277. Last year the total number of architects employed by the 100 leading firms leapt by 6.45% to 37,787, the highest number ever recorded by the WA100.
The top 10 firms this year increased the number of architects they employ by 0.05%, a drop on last year's 7.3% This takes the numbers of architects employed by the top 10 firms to 13,136.
US giant Gensler retained the top spot for the fifth year running with 2,817 architects, up 7% on last year. Nikken Sekkei, Aecom and HDR retained second, third and fourth positions respectively for the third year running.
Foster & Partners was knocked off the UK's top spot by BDP which came in at 24. Fosters tumbled 13 places down the table to 27th place due to a change the way the practice calculates its architect numbers.
BDP increased its numbers by 88 after joining forces with Toronto-based Quadrangle in February.
The UK's third largest practice, Allford Hall Monaghan Morris, climbed 14 places to 39th spot with a 25% increase in numbers, taking it to just shy of 300 architects.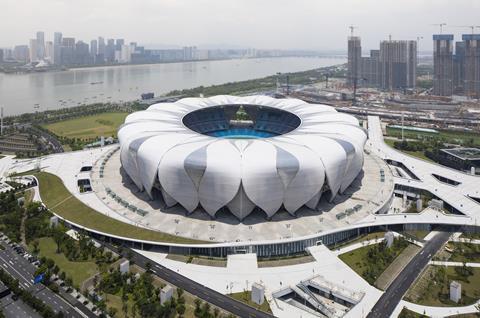 Chinese firms increased their presence in this year's WA100. Shanghai-based Arcplus entered the rankings for the first time this year, coming in at position 28 with 432 architects. Another Shanghai-based firm, CCDI, entered in 65th place with 183 architects.
Doug Wignall, president of HDR, said it was only a matter of time before Chinese designers gained enough experience to go it alone after working with international firms. He said: "Eventually they were going to be able to take on projects a tier or two below the projects they were working on at the large global practices, but these are large projects which can feed growth."
How to obtain a copy of the WA100 2020
Building Design subscribers should receive a print copy of this supplement before Christmas. It is packed with exclusive tables, features and analysis.
To order extra print copies or the digital edition click here
PDF
Downloadable pdf £35.00 + VAT.
PRINT
£42.00 + postage