16th-century church is next to York Minster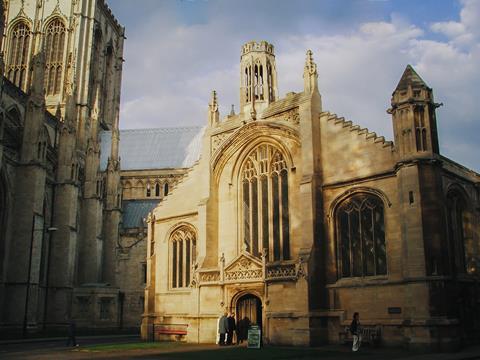 A two-stage competition has been launched to find an architect-led multi-disciplinary team for the re-ordering of a grade I-listed church next to York Minster.
The 16th-century St Michael le Belfry requires essential repair works so the church authorities are using this as an opportunity to refurbish the building.
They want the church to be re-ordered so it becomes a "significant and attractive" resource to engage and welcome people into the family of God. The work will embrace current technology while "remaining faithful" to the building's heritage, said Keith Williams of Keith Williams Architects, who will be one of the judges and is acting as architectural advisor on the RIBA competition.
He said: "This stunningly beautiful church in its spectacular location next to one of Europe's greatest cathedrals is an absolute gem. Dating from the early 16th century, St Michael le Belfrey exhibits many layers of architectural intervention as patterns of worship and social structures have evolved over time.
"The great challenge set out in this competition is to create the new legacy, the 21st-century architectural intervention which will facilitate evolving patterns of worship for now and for generations to come."
A shortlist of up to five teams will be selected by the jury to participate in the second, design phase of the competition.
Each of the five shortlisted teams will receive an honorarium payment of £7,000 (+VAT).
Expressions of interest must be in by 2pm on February 19.
More details are here: http://ribacompetitions.com/belfrey/
Reverend Matthew Porter, vicar at St Michael le Belfrey Church, said: "This project is all about making our historic church building better suited for worship and mission in the 21st century; being better equipped so we, and future generations, can even more effectively worship God and reach out with the love of Christ, to York and beyond."