50 Fenchurch Street was criticised by Historic Royal Palaces for impact on Tower of London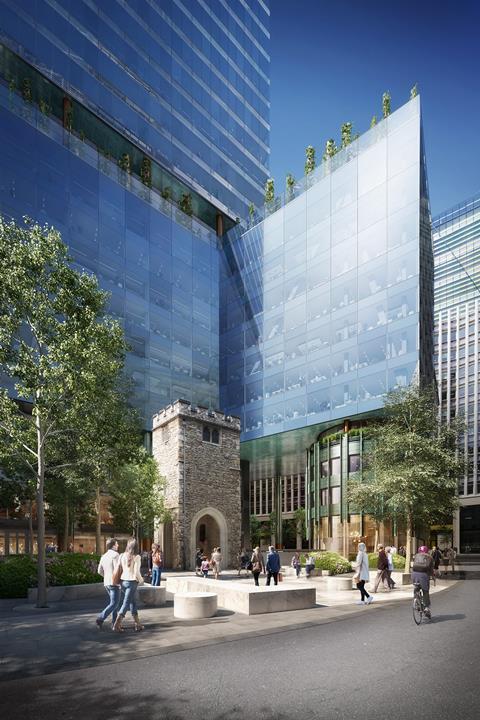 The City of London has unanimously resolved to give planning consent to Eric Parry's 50 Fenchurch Street tower at its first virtual public planning and transportation committee.
The 35-storey scheme attracted negative headlines in the national press last month because of objections from Historic Royal Palaces and heritage campaigners over its impact on the Tower of London World Heritage Site.
But yesterday the City agreed it should go ahead, claiming its completion would coincide with a predicted shortage of office supply.
"Irrespective of covid-19 the City office development pipeline is very constrained post 2020," said a spokesman. "This coincides with an upcoming peak in major lease events between 2023-2027, particularly in the legal sector. 50 Fenchurch Street is set to benefit from this future supply / demand imbalance. "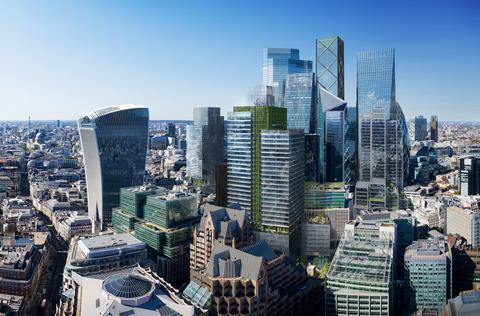 The scheme, opposite Parry's 120 Fenchurch Street and a couple of blocks from his delayed Undershaft project, will provide a new home for the 500-year-old City livery company, the Clothworkers' Company.
The 150m tall project would involve the demolition of the existing 1950s livery hall, designed by Herbert Austen Hall and refurbished by Donald Insall in the 1980s.
It will include a replacement underground livery hall topped by retail and 78,000sq m of office space, a public roof garden and winter garden and a new public space based around a restored grade I church tower.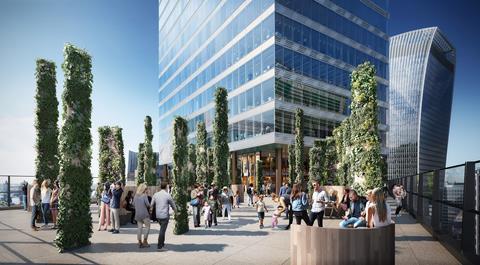 The grade I tower, the Tower of All Hallows Staining, which was built around 1320, and the grade II Lambe's Chapel Crypt, which dates from 1200, will both be restored under the plans.
Parry said the project, which will incorporate a vertical green wall, bespoke ceramic cladding at ground level, a glazed podium and crafted glass detailing on the upper levels, would unite 800 years of the Square Mile's history with its future.
He added: "The commission to redevelop a site of this scale and significance is special in any city but in the historic heart of the City of London it presents a once-in-a-generation opportunity.
"The design journey of this urban proposition has been one of the most remarkable alignments between commerce, culture and the public realm that I have experienced."
Historic Royal Palaces objected because of its impact on the setting of the Tower of London which it manages. It argued the project would diminish the World Heritage Site's outstanding universal value and would detrimentally impact on its setting from protected views.
It was also criticised by Dan Cruickshank and architect and skyline campaigner Barbara Weiss, who said: "It is very depressing that, more and more, London's unique World Heritage Sites are being encroached upon by large buildings that are completely foreign to these settings."