Namesake John Cass was a prolific slave trader
London Metropolitan University has renamed its art and architecture school due to the role of its namesake John Cass in the slave trade.
The school, formerly called the Sir John Cass School of Art, Architecture and Design and known colloquially as The Cass, will now be called the School of Art, Architecture and Design until a new name is found.
The decision was taken following talks with the student union, staff and the university's board of governors, according to vice-chancellor Lynn Dobbs.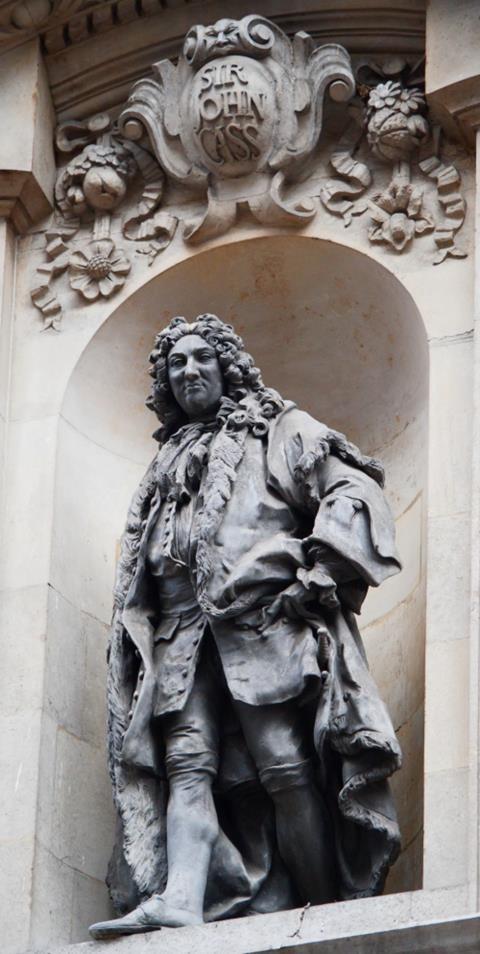 In a statement Dobbs said: "We recognise that the use of Sir John Cass' name contributes to the redemption of a man without acknowledging the enormous pain he caused as a major figure in the early development of the slave trade, and the legacy of this pain."
She added: "The use of his name is incompatible with our commitment to support the black community and to actively oppose racism in all forms."
Dobbs also apologised for not changing the school's name sooner.
The new name will be decided on in consultation with students, staff, governors and alumni.
Cass was director of the Royal African Company Court of Assistants and used his vast earnings to fund a number of educational institutions around Aldgate in east London.
The change is the latest development in a wave of reassessments of historical figures following the global Black Lives Matter protest movement.
A statue of slave trader Edward Colston was torn down and thrown in a canal by demonstrators in Bristol last week, while a statue of Scottish merchant Robert Milligan, who was also involved in the slave trade, was removed from the Museum of London Docklands.