Winners in contest for architectural and landscaping upgrades at world-famous burial ground to be announced in May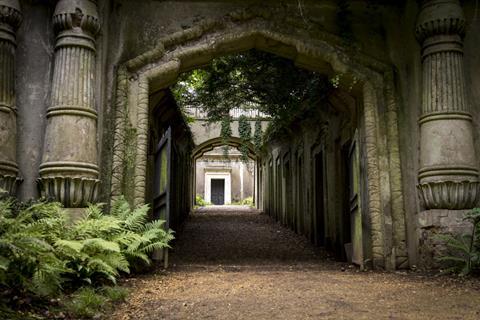 Stirling Prize-winning architect Caruso St John has been announced as one of six finalists in a competition to rejuvenate the grade I-listed Highgate Cemetery in north London.
The practice will face off against Dow Jones, Hopkins, Manalo & White, Mica Architects and Purcell in the contest to design a revival of the decaying Victorian cemetery.
Built in 1839 as one of London's "Magnificent Seven" cemeteries, which were designed to ease overcrowding at the capital's inner-city burial grounds, the site quickly became a fashionable spot for Victorians to lay their dead to rest.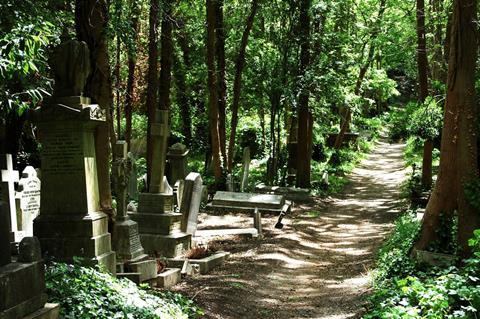 Famous names buried there include Communist writer Karl Marx, painter Lucian Freud, writer Douglas Adams, singer George Michael, historian Eric Hobsbawm and murdered Russian dissident Alexander Litvinenko, whose remains are buried in a lead casket to contain the radiation from the polonium-210 used in his 2006 assassination.
It is also the resting place of several notable architects, including British Library designer Colin St John Wilson, Victorian City of London architect James Bunstone Bunning and theatre architect Frank Matcham, who designed several world renowned West End theatres including the London Palladium, the London Hippodrome, the London Coliseum and Victoria Palace, as well as the Hackney Empire.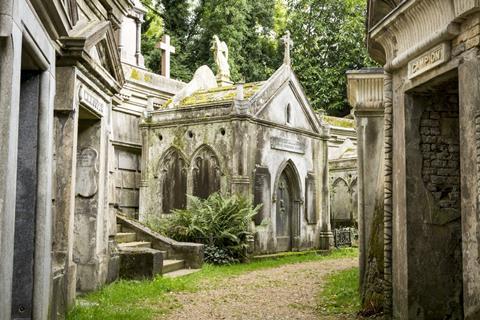 The two-stage competition was launched by the Friends of Highgate Cemetery Trust in November last year to ensure the site, famous for its elaborate gothic tombs and wild, overgrown greenery, is protected for future generations.
The trust said last year that the cemetery, where around 170,000 souls are buried in 53,000 graves, is under threat from the encroachments of uncontrolled tree growth and climate change which has damaged monuments, paths and the site's historic drainage system.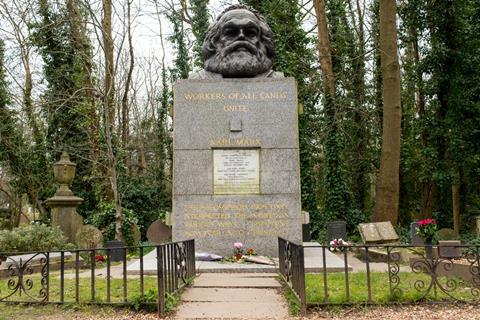 Four landscape architects have also been announced as finalists in a parallel competition to produce a masterplan for the cemetery over the next 25 years.
Colvin and Moggridge, Gustafson Porter and Bowman, J&L Gibbons and Periscope have all made it to the final stage of the competition.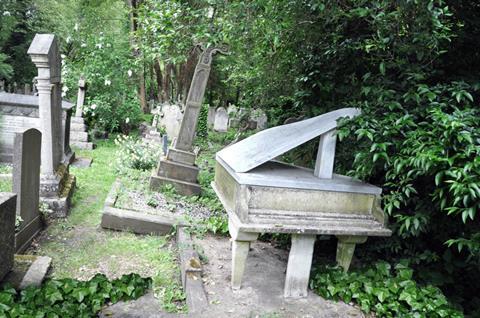 The finalists of both the landscape and architectural projects competition will both present their ideas before an online public exhibition in April, with the winners to be announced in May - although trust chair Martin Adeney said that it will be "some time" before work begins.
Adeney added that the trust will work with the winners to "ensure the cemetery remains the place of enchantment which so many people value, whose carefully tended natural environment provides sanctuary for those buried here and their loved ones, as well as the thousands who visit".