RIBA under pressure to scrap rule change barring new members from voting in upcoming presidential election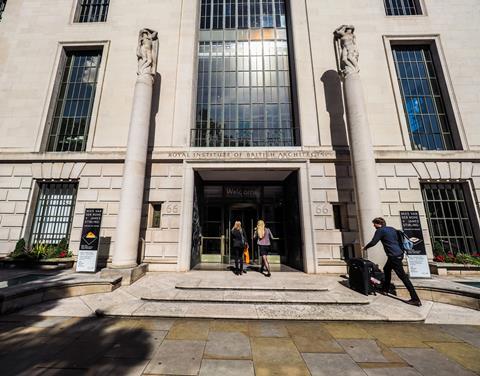 RIBA could face an investigation from the Charity Commission over its decision to bar new members from voting for the body's new president in this year's election.
Campaign group the Future Architects Front (FAF) said it will raise a complaint with the Commission this week over the controversial restriction on voter eligibility, which the FAF described as "underhanded".
Voting will open on 28 June to elect RIBA's new president, as well as 13 council seats and the president of the Royal Society of Architects in Wales.
RIBA announced last week that members must have joined at least 10 days before the official notice of the election, published on 3 May, to vote, meaning that any member who has joined since 23 April will be ineligible.
The institution has said that the new rule has been under consideration since last year, and was being introduced now as part of an "ongoing process of updating the rules and improving our processes".
But the FAF, which is part of a campaign collective supporting the candidacy of Mace architectural worker Muyiwa Oki in the forthcoming election, told Building Design that the rule change was "suspicious".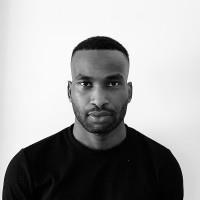 A spokesperson for the group said: "As far as we can see the only thing that's different about this election that might have prompted these rule changes is that we've been very vocal about the campaign we've launched to elect a young architectural worker as a president as opposed to the traditional sort of candidates we see who usually own their own practices, are fairly prominent powerful figures already".
"From where we're standing it seems this criteria of eligibility to vote has been introduced purely so that it reduces the chance that new members are able to support an exciting and new candidate."
The spokesperson added that RIBA's decision to apply the deadline for voter eligibility retrospectively was "very poor transparency" and the organisation was "very clearly not operating according to the values that they are supposed to uphold".
RIBA has said it would not be correct to suggest that the new rule has been introduced to impact any individual or campaign.
The FAF had asked RIBA to waive the new rule or push back the deadline for voter eligibility by Friday last week.
The group said that as this had not happened, it would proceed with a complaint to the Charity Commission on the basis that the rule change is in breach of RIBA's values of transparency and inclusion stated on its inclusion charter.
RIBA states in the charter that signatories "acknowledge the urgent need for inclusion in the architecture profession and wider construction industry". It adds that "transparency and accountability are vital to drive cultural change".
Oki, who has previously worked at Grimshaw and Glenn Howells Architects, is understood to be close to receiving the 60 nominations from chartered members needed to get on the election ballot.
He has said that, if elected, he would make RIBA more inclusive through flexible memberships and engaging with grassroots groups.
The collective of campaigners backing Oki said in an open letter that the next RIBA president should represent the membership of the institute "beyond empty slogans and self-serving initiatives".
A spokesperson for RIBA said a cut-off date for voter eligibility is "standard practice in membership organisations like ours, some of which may require months before a member is able to vote in governance elections".
The institution added that, in 2020, it had ended the requirement that only RIBA chartered members could vote, and in 2021 had allowed international members to vote and stand for election.
It also said that this year it had removed any requirement for presidential candidates to have already been involved in RIBA governance before standing for election.
A Charity Commission spokesperson said: "We are aware of the concerns about elections at RIBA and are engaging with the trustees to inform any appropriate next steps."
Postscript
RIBA has said it would not be correct to suggest that the new rule has been introduced to impact any individual or campaign.