Council responds to heritage groups' outrage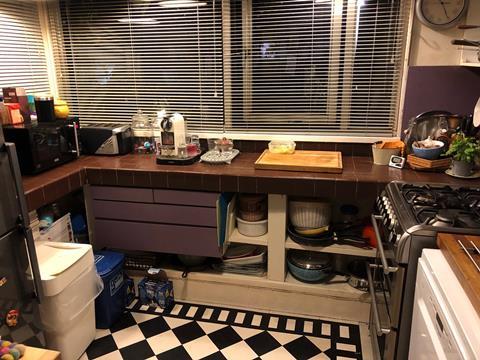 Camden council has reappointed Levitt Bernstein to oversee all future work at Alexandra Road.
The move comes in response to concerns flagged up by BD that refurbishment work currently being carried out at the grade II*-listed Neave Brown landmark flats amounted to "vandalism".
Original kitchens have been torn out and Twentieth Century Society caseworker Grace Etherington reported that historic fabric was being discarded despite the listed building consent requiring salvageable material to be retained for reuse.
She also criticised the rewiring programme for ignoring original routes and instead installing bulky ducting across walls and ceilings.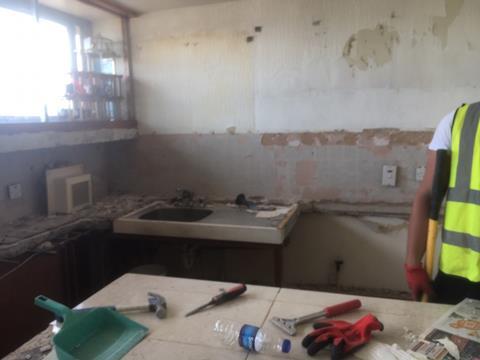 Tom Cordell of Docomomo, who also inspected the refurbishment works, said it "fundamentally damages the intended spacial flow of the flats".
The 500-home Alexandra and Ainsworth Estate was built in 1968-78 and was listed in 1993. Its architect Neave Brown was awarded the Royal Gold Medal in 2017, a few months before his death last year.
The kitchen and bathroom upgrade works are part of Camden's ongoing Better Homes programme and were approved under a heritage partnership agreement (HPA) prepared by Historic England and Levitt Bernstein in consultation with residents. This was completed in 2017.
Levitt Bernstein was not appointed to carry out individual heritage assessments or oversee or monitor progress on site – until last week.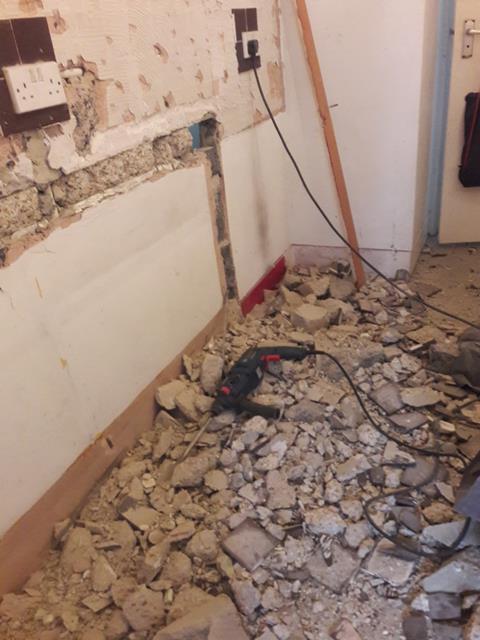 The practice said in a statement that it "would strongly condemn any works being undertaken outside of the LBPHA or listed building consent. We share the concerns of residents and other interest groups if this has been the case".
It went on: "Camden council has now approached us to have 100% oversight of future developments to ensure compliance.
"In doing so, we would hope to ensure that the works – as agreed by Camden Council, the Tenants and Residents Association and Historic England – are delivered as the LBHPA states.
"Our primary aim is to protect and enhance this iconic estate and extend its life for future generations to occupy and enjoy."
Sara Bell, secretary of the tenants and residents association, told BD the news of Levitt Bernstein's reappointment was good news for the future. But she said residents want the renovations that have already been carried out to be scrutinised by the practice as concerns remain over the work that has been done.
Meric Apak, Camden's cabinet member for better homes, said: "Levitt Bernstein have supported the council in the development of the Heritage Protection Agreement and have worked with the council on projects at Rowley Way [Alexandra Road] for a number of years. On the current internal works project, the HPA has been implemented by Camden's contract manager and contractors with spot checks carried out by planning officers.
"Due to the complexity of the HPA, Camden have asked Levitt Bernstein to provide additional assurance and audit all new applications and agreed upon works."