Campaign group produces walking tour of High Street Heritage Action Zone in south London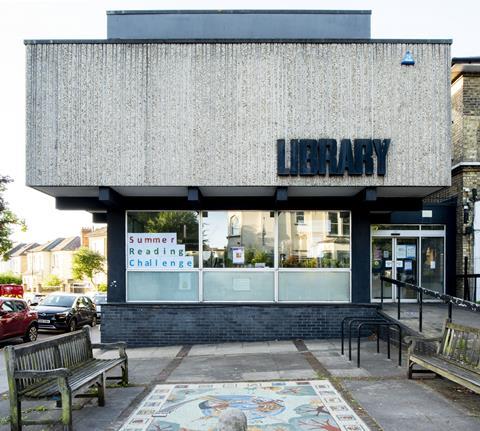 Campaign group the Twentieth Century Society has produced a self-guided walking for South Norwood, flagging the south London district's modern architectural wonders.
The group's "ModMap" for the area profiles nine buildings and pieces of public art built between 1924 and 1997, including shops, churches, community murals, Art Deco apartments, post-war housing estates, the area's celebrated 1960s library, and Selhurst Park football ground.
The project was commissioned by the London Borough of Croydon with investment awarded from Historic England, because South Norwood is one of the organisation's 68 designated High Street Heritage Action Zones across the country.
The C20 Society said its walking tour could be completed in around an hour. Copies of the tour can be picked up for free from South Norwood Library, which was designed by Croydon Architects' Department under the lead of Hugh Lea.
The ModMap can also be downloaded for free from the group's website.