Mid-rise scheme sits beside river Wandle in Wandsworth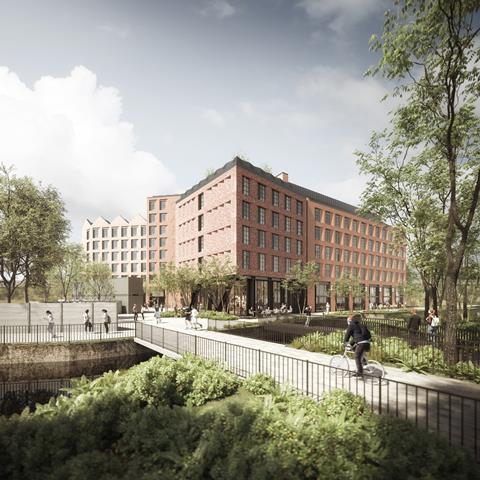 Assael Architecture's plans for a new co-living development in south-west London have been given the thumbs up by the local authority.
The firm designed the buildings, ranging from six to eight storeys, for co-living specialist the Collective.
The Garratt Mills development in Earlsfield is on the banks of the River Wandle in Wandsworth and will feature 292 rooms plus a cinema, communal kitchens, co-working spaces, a gym, library and what the architect called "adaptable workspaces".
Work on the scheme is due to start towards the end of next year, with completion expected sometime in 2022.
The Collective, which operates 8,000 rooms in a number of co-living spaces in the UK and overseas, has developments at Old Oak Common in west London and in Canary Wharf.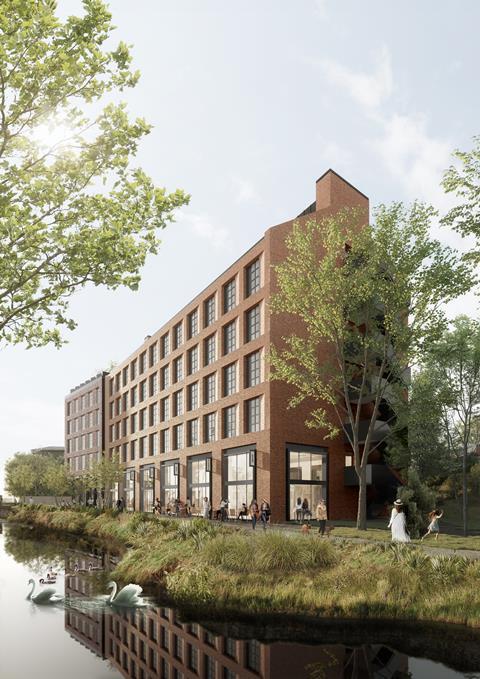 Assael director Tim Chapman-Cavanagh said the practice's design sought to "emulate the importance of the river, drawing on its industrial roots", while opening up the space to residents and the wider community.
"By drawing on our experience with build-to-rent we were able to ensure that the internal design was functional and efficient to operate, while creating plenty of detailing and features to draw on the site's heritage," he said.
Assael has designed a number of build-to-rent schemes, including Union Wharf, a 249-home scheme in Greenwich, south-east London, for Essential Living, and a 376-home development in Bristol's Temple Quarter district, for Legal & General.
Landscape architect on the Garratt Mills scheme was Farrer Huxley Associates.