Too many practices still treat their greatest asset with contempt, says Eleanor Jolliffe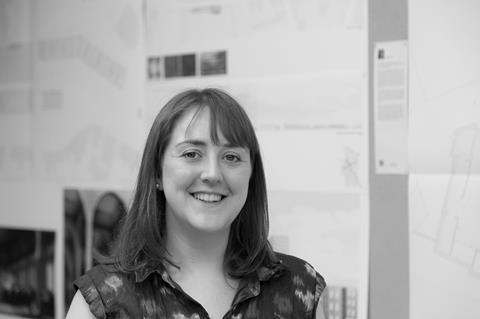 It doesn't feel like two years since I last wrote about mental health – but skimming through the archive on my computer it is. In that time the spectre of mental health problems has loomed ever larger over my extended family. They aren't my stories to tell, but suffice to say the fallout has been significant, devastating and long lasting. As a result, good mental health and wellbeing remains high on my list of personal priorities.
According to the mental health charity Mind one in four people experience a mental health problem each year. If it's not you it might be the person sitting next to you, the colleague you just discussed your weekend with in the kitchen or that couple you know who've just had a baby and always look tired. Mental health problems are not a stigma, a disease or a weakness, they are part of everyday life.
Anxiety and depression are often misunderstood or dismissed, leading people to hide their struggles. Tragically, by refusing to bring small problems into the open we allow them to grow in secret, becoming greater than the sum of their parts and causing more damage to ourselves, our productivity and the lives of those around us in the long run. To dismiss struggles out of hand is to miss the enormous bravery and strength that is found in vulnerability, and to obliterate the value we place in the lives of others.
Brené Brown, a US-based research professor whose research focuses on shame and vulnerability, states that, "Vulnerability is not knowing victory or defeat, it's understanding the necessity of both; it's engaging. It's being all in." As someone who works in a creative industry I would prefer it if my colleagues and I were honest and fully engaged, without fear of vulnerability, or the shame that may result from failure. As Brown also states: "There is no innovation and creativity without failure. Period."
The architectural profession still has work to do – mental wellbeing is not yet talked about as openly as it could be, with many practices fearful of opening a "can of worms". We also struggle with the underlying toxic culture, still being perpetuated in some universities and practices, of presenteeism and "suffering for your art". It's daft, counter-productive and demonstrates an appalling lack of value in the lives of the students and staff it impacts.
There is no innovation and creativity without failure. Period.

Brené Brown
Two weeks ago I went to the launch of the Architects' Mental Wellbeing Forum's mental health toolkit. There was a fascinating panel discussion during which John Assael of Assael Architecture revealed that while examining part III students he had come across employers who had refused to sign PEDRs (the RIBA's professional experience and development record) to avoid paying students the minimum wage. And Jane Duncan, president of the Architects Benevolent Society, stated that practices needed to be held as accountable as universities for the perpetuation of poor culture.
The toolkit is straightforward, concise and provides helpful suggestions as well as linking to more in-depth resources and further reading. In fact, stop reading this column now and download it! The most striking part for me however was Ben Channon's foreword – which I will quote at length:
"Reasonable levels of stress and everyday working pressures are not only part of working life, but they can actually be beneficial – they help to motivate us and can spur us on to achieve great things. Some employers have expressed concern that creating an environment that 'protects' mental health is an attempt to eliminate stress entirely. This is not the case, and of course from time to time all practices are under pressure to meet demanding project deadlines. However, it is key to recognise the difference between these 'healthy pressures' and the sorts of sustained stresses that can lead a person to feel out of their depth and struggling to cope with work or even life. This is what we as the forum would like to address – we hope that this toolkit helps you to achieve that."
Architecture is a profession where a well-functioning imagination is crucial. To spend a day drawing a building is to spend a day walking around it and piecing it together in your own mind. It is short sighted not to take care of that mind.
If you haven't already, go and download the toolkit. I wouldn't wish on anyone the downward spirals of anxiety, depression and addiction I have seen in those I love. Especially when such simple steps can be taken to alleviate so much of that pain.
Postscript
Download the Architects' Mental Wellbeing Forum's mental health toolkit here