Initiative aims to address rapid urbanisation and environmental decay across five continents
RIBA is among ten architecture bodies in Commonwealth countries that have signed a landmark climate pact to share expertise on addressing rapid urbanisation and environmental decay.
The agreement has been signed by national professional bodies that are members of the Commonwealth Association of Architects (CAA), including Kenya, Bangladesh, Pakistan and Uganda.
Led by the CAA and RIBA, the memorandum of understanding aims to underline the role that built environment firms can play in finding solutions to sustainability challenges.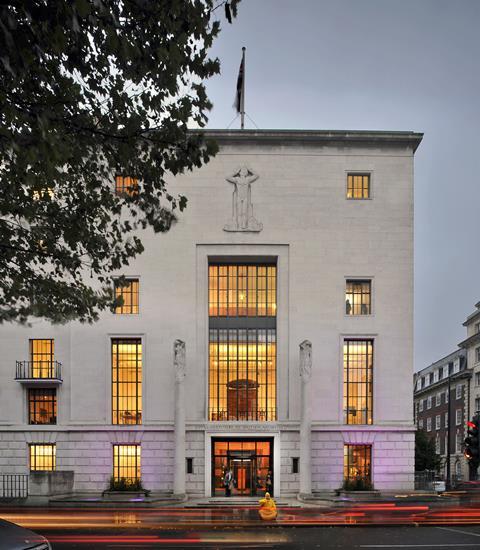 RIBA said the initiative seeks to ensure that member countries, particularly those facing rapid urban expansion, are "adequately equipped with the capacity and skills to create inclusive, safe, resilient, and sustainable urban areas".
The CAA has warned that rapid urbanisation will have a devastating impact on eco-systems, especially for coastal cities and small developing island nations.
The signatories also include the Barbados Institute of Architects, the Trinidad & Tobago Institute of Architects, the Antigua & Barbuda Institute of Architects and the Australian Institute of Architects. All other CAA member organisations have been invited to join the pact.
The initiative highlights that cities already consume more than two thirds of the world's energy and account for 70% of carbon emissions.
Over the next three decades, the populations of cities in Commonwealth countries are expected to double from one billion to two billion people, accounting for nearly 50% of the forecasted growth in the world's urban population by 2050.
Many of the countries urbanising most rapidly suffer a critical lack of built environment capacity and expertise. Uganda has around 250 architects and 100 planners in a population of 48 million, urbanising at a rate of over 6% per year.
By comparison, the UK has 41,500 architects and 22,000 planners for a population of 67 million, urbanising at a rate of 1% a year.
RIBA chief executive Valerie Vaughan-Dick said architects have a fundamental role to play in tackling the climate emergency.
"As an institute with global reach, we at RIBA have a responsibility to use every tool at our disposal to address climate change - both in the UK and beyond."
She said the pact was an "excellent example of how we, and our counterparts across the world, can use our knowledge, expertise, and influence to make a material difference.
"And we are equally committed to learning from other countries who are already facing the impacts of climate change, as we all must adapt to the realities of a warmer planet."
CAA president Peter Oborn added: "Only by working together in this way will we be able to confront the challenges we face, and the Commonwealth with its shared values, provides the perfect platform from which to do so."
Activities due to start under the initiative include collaborating to develop capacity in policy and legislation, learning, urban planning and design.
The list of founding signatory organisations:
Architectural Association of Kenya (AAK)

Antigua & Barbuda Institute of Architects (ABIA)

Australian Institute of Architects (RAIA)

Barbados Institute of Architects (BIA)

Institute of Architects Bangladesh (IAB)

Institute of Architects Pakistan (IAP)

Royal Architectural Institute of Canada (RAIC)

Royal Institute of British Architects (RIBA)

Trinidad & Tobago Institute of Architects (TTIA)

Uganda Society of Architects (USA)