Lack of integration of climate goals into planning is creating delays, Sunak warned
More than a hundred built environment businesses have written to Rishi Sunak and three other senior ministers to call for a new climate change duty for planning decisions.
The letter, co-ordinated by the United Kingdom Green Building Council (UKGBC), calls for a new legal duty to be included in the Levelling up and Regeneration Bill, which is currently going through parliament.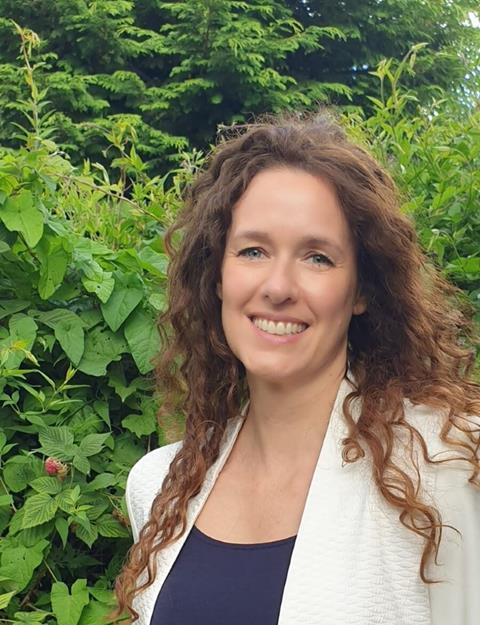 The letter proposes a legal requirement for planning decisions and local plan-making to explicitly align with the UK's carbon budgets and adaptation goals under the Climate Change Act as well as nature restoration targets under the Environment Act
The coalition of firms warns the planning system is not providing a consistent approach to handling climate change and environmental considerations, creating delays, costs, and legal challenges.
The letter's signatories include RSHP, PRP, Allies & Morrison, Bennetts Associates, HTA Design, NBBJ, Gort Scott and David Morley Architects.
Developers Land Securities, Related Argent, Grosvenor, Igloo and Retirement Villages Group, and consultants including AECOM, JLL and Max Fordham have also signed the letter (full list below). It was sent to the prime minister, along with housing secretary Michael Gove, environment secretary Therese Coffey and energy secretary Grant Shapps.
Louise Hutchins, head of policy and public affairs at UKGBC, said: "England's inconsistent planning system is not delivering the change we need to tackle the climate and nature breakdown. Our business and local authority members are faced with endless barriers, delays and legal challenges to the kind of low carbon nature-friendly development we all want to see.
"Today, we're urging the government to back simple changes to planning law through the Levelling Up and Regeneration Bill that can help fix this.
"By introducing a clear legal imperative for planning decisions at all levels to align with our climate Change and Environment Acts, we can unlock huge investment and momentum towards the beautiful neighbourhoods and low carbon infrastructure the country urgently needs."
A government-commissioned review led by MP Chris Skidmore earlier this year recommended government reform the planning system and the National Planning Policy Framework to introduce a "net zero test". The government in March responded by saying it intends to do a "fuller review of the NPPF to ensure it contributes to climate change mitigation and adaptation as fully as possible".
Full list of signatories
Alexander Uregian, Director, City Sanctuary Developments
Alexandra Bantock, Head of Marketing and Outreach, Preoptima
Alistair Allison, Managing Partner, TFT
Allan Dunsmore, Director, Conisbee
Ami Kotecha, Co-Founder & Group President, Amro Partners
Andrew Gould, Partner, AGP Sustainable Real Assets
Andrew Izod, UK Regional Manager, EFC Green Concrete Technology UK Limited
Andrew Mellor, Partner, PRP
Andy Snapes, Senior Partner, Ward Williams Associates
Angeliki Krania, Sustainability Manager, Lamington group
Ankita Dwivedi, Founder & CEO, Firstplanit
Anna Tsartsari, Co-founder, Head of ESG and Sustainability, BE Design
Anu Sabherwal, Senior Associate, Sustainable Design Lead, NBBJ
Becky Valentine, Co-owner, Lead - Sustainability, Wellbeing & Building Health, Spenbeck
Ben Derbyshire, Chair, HTA Design LLP
Ben W. Adam, Managing Director, Narro Associates
Blake Jackson, Director of Sustainability, NORR
Chris Brown, Chief Executive, Climatise
Chris Oglesby, CEO & Alex Edwards, Sustainability Director, Bruntwood
Chris Twinn, Principal, Twinn Sustainability Innovation
Chris Ward, Chief Operating Officer, Shaftesbury Capital PLC
Colin Heall, Director, ZEHo Projects Ltd
Colin Wood, Chief Executive, Europe and India, AECOM
Dan Williams, CEO, measurable.energy
Dan Brooks-Dowsett Executive Director, Trident Building Consultancy
Daniela Rizzi, Senior Expert on Biodiversity and Nature-based Solutions ICLEI Europe, ICLEI Europe David Cowdrey, Director of External Affairs, MCS Foundation
David Lewis, Partner, NBBJ Ltd
David MacConnell, Director, Carbon Futures
David Morley, Founding Partner, David Morley Architects
David Partridge, Chairman, Related Argent
David Robert Fairbrother, Managing Director, NSR Management Ltd
Donald Macritchie, Managing Director, Greenspace Live Ltd
Donna Rourke, Head of ESG and Sustainability, BNP Paribas Real Estate UK and Strutt & Parker Dr Scott Elliott, Chief Operations Officer, Hydrock
Elina Grigoriou, Director, Grigoriou Interiors
Elisabeth Montgomerie, Sustainability Lead, Atkins
Elizabeth Gilligan, CEO, Material Evolution
Fiona Scott, Founding Director, Gort Scott
Gabriela Amaya, Energy & Environmental Engineer, KJ Tait
Dr Gemma Jerome FLI, Director, Building with Nature
Hero Bennett, Sustainability Director, Max Fordham LLP
Iggy Bassi, Founder & CEO, Cervest
Jack Harvie-Clark, Managing Director, Apex Acoustics Ltd
Jamie Bartley, CEO, Unyte Group & Unyte Hemp Ltd
Joanna Bacon, Managing Partner, Allies and Morrison
John Christophers, Director, zero carbon house / Retrofit Balsall Heath Jon Khoo, Head of Sustainability, Interface
Jon Lovell, Managing Director, Hillbreak
Josephine Bromley, Co-Founder & COO, Mortar IO
Julian Ackerley, Country Manager, Biogen Systems Limited J
Julian Broster, Co-founder & Stephen O'Malley, Chief Executive, Civic Engineers
Justin Spencer, Managing Director, Hoare Lea Kingma Ma, Managing Director – UK, PT1 VC
Kris Wojcik, Strategy and Construction, JETS Vacuum AS
Liz Warwick, Owner, Lansdowne Warwick Sustainability Consultancy
Mark Allan, Chief Executive, Landsec
Mark Granger, Chief Executive, Carter Jonas
Mark Hobson, CEO/Director, Maber Architects
Mark Swetman, Chief Executive, LS Estates
Mike Roberts, Director, Vertigo SDC
Miles Watkins, Founder and Director, Xeroc Ltd
Mitch Cooke, Head of ESG & Sustainable Finance, Greengage Environmental Ltd.
Neil Gething, COO, Grid2.0 Neil Humphrey, Chief Operating Officer, Waterman Group
Ólöf Jónsdóttir, Public Affairs and Sustainability Director, ROCKWOOL UK
Patrick Bellew RDI, Founder and Executive Chairman, Atelier Ten
Patrick Dumas, CEO, Square Mile Farms
Paul Sheedy, Chief Executive Officer, unifi.id
Peter Anderson, Managing Partner, Troup Bywaters + Anders
Peter Connolly, Chief Executive, igloo
Peter Fisher, Director, Bennetts Associates
Peter Mitchell, Head of Sustainability, Gascoyne Estates Peter Rogers, Partner, Lipton Rogers Developments Phanos Hadjikyriakou, CEO, 2050 Materials
Prof. Peter Madden, OBE, Director, Vivid Futures
Rebecca Lane, CEO, Furbnow Reno Bening, Director, Stijl one ltd
Rigas Malamoutsis, Owner, Verte
Robert Lambe, Chief Executive, Melius Homes
Sam Clark, Co-Founder, Material Evolution
Samuel Chapman, Managing Director, Kenoteq
Dr Sarah Prichard, Managing Director - UK Buildings, Buro Happold
Saul Humphrey, Managing Partner, Saul D Humphrey LLP
Dr Scott Elliott, Chief Operations Officer, Hydrock
Simon McWhirter, Deputy Chief Executive & Director of External Affairs, UKGBC
Stephanie Hyde, Chief Executive, JLL UK
Stephen Barrett, Partner, RSHP
Steve Burr, Director, Black Architecture
Sue Riddlestone OBE, Chief Executive, Bioregional
Sunil Shah, Managing Director, Acclaro Advisory
Tim Wheldon, Managing Director, Zeal Hotels
Tani Dulay, Chief Executive Officer, Woodbourne Group PLC
Tara Gbolade, Director, Gbolade Design Studio Tom Forsyth, General Manager, Sika
Tom Steel, Founding Director, Heyne Tillett Steel
Tony Horrell, Chief Executive Officer - UK and Ireland, Colliers
Tor Burrows, Executive Director - Sustainability & Innovation, Grosvenor Property UK
Vince Ruane, Managing Director, RCDC Wesley Thomson, Head of ESG, Avison Young
Will Bax, Chief Executive, Retirement Villages Group