Future workload expectations fall again after May's recovery, RIBA Future Trends survey finds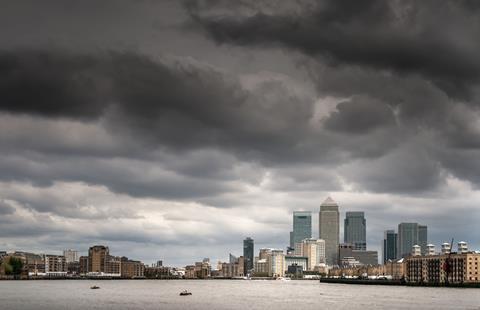 Architects' confidence about future workloads has slumped to the lowest level since the height of the covid pandemic.
Less than a quarter, 22%, of practices expect workloads to increase over the next three months, according to RIBA's latest Future Trends survey.
Expectations of future jobs fell by nine index points in June, with 18% of practices expecting workloads to fall.
While it means architects are still positive about future work, the overall balance of +4 is the lowest since January 2021, during the third and final national lockdown and at the height of the daily covid death toll.
It follows a rocky few months for the profession which saw confidence faltering in March and April during a global economic slowdown, before bouncing back in May.
But the factors which caused the spring slump, which include a global economic slowdown caused by rapidly rising inflation and Russia's invasion of Ukraine, have persisted and continue to take a toll on practices.
June's survey found architects expect workloads to fall across all sectors apart from private housing, although this sector also saw its index figure drop seven points to +5.
The commercial sector fell into the negative for the first time since early 2021, with last month's index falling seven points to -1. The public sector stayed level on -1, while the community sector slid by one point to -8.
Small practices are the least confident, with confidence in firms with less than 10 staff dropping by 13 points last month to an index figure of -2, the first negative balance for this group for 18 months.
Confidence fell across most regions, with London practices returning a balance of -2, the first negative figure since February last year.
Wales and the West saw confidence drop by 10 points to zero, while the South of England fell by 11 points to +4 and the North of England fell by 10 points to +10.
The Midlands and East Anglia was the only region to see an improvement, but remains in negative territory on -4.
Expectations of permanent staffing levels over the next few months also looked to be getting gloomier, falling four points to +2 in June.
But the temporary staffing index rose again this month to a figure of +7, up five points since May, and levels of personal underemployment fell to 8%, the lowest figure ever recorded by the survey.