Councils have until 14 October to apply to host one of the government's low-tax zones
Applications for councils wanting to host one of the government's deregulated 'Investment Zones' have opened.
Local authorities have until the end of next week (Friday 14 October) to apply for the scheme, which offers lower taxes and streamlined planning rules for specific sites.
A key element of Liz Truss' plan to boost economic growth, the zones are intended to bring in investment and development that the government says will be "transformational" for towns and cities across the country.
Tax breaks on business rates, stamp duty land tax and employer national insurance contributions are some of the benefits the sites could be offered to stimulate levelling up.
Ministers have been working with local areas to identify bureaucratic requirements, processes and red tape that "needlessly slow down development or make it more complex than it should be", the Department for Levelling Up, Housing and Communities said.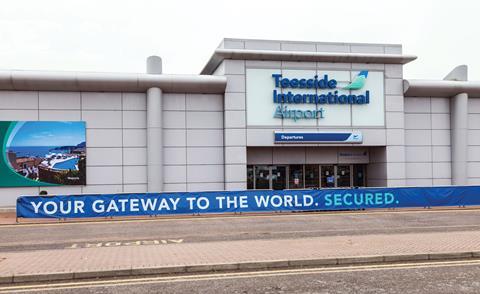 Planning rules will be simplified, while "ineffective" EU requirements, lengthy consultations with statutory bodies and "onerous" national and local policy rules will be reviewed, the department said.
It added that applications are open to all but the government will set a "high bar" for establishing them, focusing on areas where they will have the greatest impact on growth and housing supply.
The Treasury's controversial 'Growth Plan', which led to a collapse in the pound after it was published last month, listed 38 local authorities which the government had started early talks with on hosting investment zones.
The plan also listed 24 potential sites, including Blackpool Airport, Teesside International Airport and Newquay Airport, along with HS2's Solihull Interchange, Stoke-on-Trent's Ceramic Valley and Ebbsfleet Central.
The opening of applications coincides with the Tory's conference in Birmingham, where the zones have been compared to the free enterprise zones set up by party grandee Michael Heseltine during Margaret Thatcher's first government.
Heseltine said yesterday that to be successful, his free enterprise zones had "had to have planning powers, land acquisition powers, leadership and certainty they would still be there in four to five years".
Minister for London Paul Scully described the investment zones as "freeports plus", referring to the low-tax areas set up during Boris Johnson's government.