Latest phase of Cambridge North regeneration to include 425 homes and office space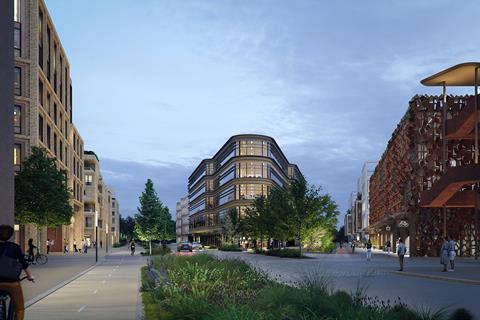 Make and Acme's proposals for the latest phase of a major mixed-use scheme in Cambridge have been sent in for planning.
Designed for The Chesterton Partnership, it will include 425 homes and 54,000sq m of commercial space if given the all clear by South Cambridgeshire District Council.
Located on a derelict site on former railway sidings next to Cambridge North Railway station, it will be part of a wider regeneration which has already seen the construction of a 217-bed Novotel.
One Cambridge Square, a 9,000sq m office and retail block designed by Perkins & Will, is also currently under construction by developer Brookgate and is due to complete in 2023.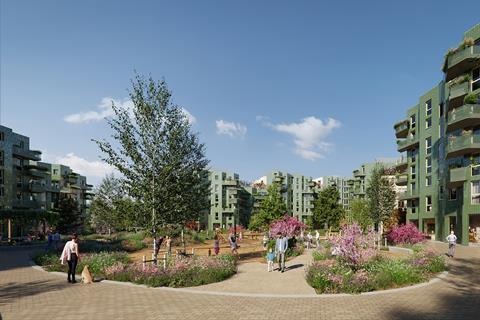 Acme and Make's latest phase will include laboratory-enabled workspace and 5,300sq m of flexible ground floor space for retail, office or community use.
The plans also feature a new public courtyard containing children's play areas and a park, with 350 new trees to be planted across the site.
Cambridge North is located about two and a half miles from Cambridge city centre. Its train station, designed by Atkins, caused controversy when it opened in 2017 after it emerged that patterns stamped into its aluminium cladding panels were based on a mathematical rule studied by Stephen Wolfram, a professor at the city's rival University of Oxford.