Building is first to complete in new Seoul tech district
Morphosis has handed over a 9,000sq m research and development facility in South Korea.
It is the first major building to be completed in Seoul's new technology and light industrial hub area Magok.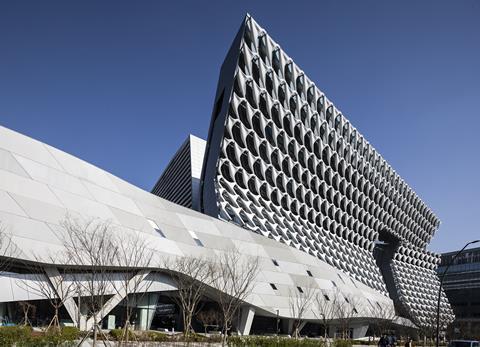 Named the Kolon One & Only Tower, it was built for – and also by – the Kolon textile and chemical company on a five-acre plot beside the district's central park.
More than half the space is devoted to laboratories and 15% to social spaces in line with chief executive Lee Woong-Yeul's belief in the importance of collaborative and interdisciplinary spaces for employees' well-being. The rest of the space is offices.
It contains a 40m high and 100m long atrium lined with 400 eight-metre panels of Kolon's own fabrics, and a grand staircase said to be inspired by the Spanish Steps in Rome.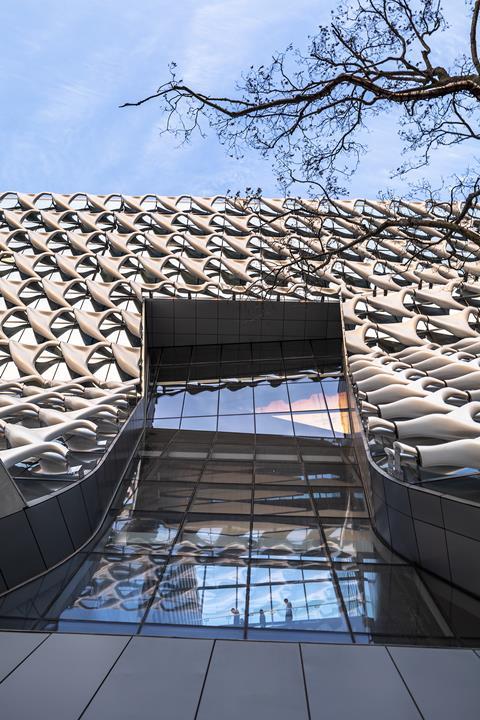 Morphosis founding principal Thom Mayne said Kolon's interest in innovation allowed them to "really push the limits of materials, technology and design to create a building that is visually striking and sustainable".
The brise soleil on the west façade is constructed from interconnected panels made from a fibre-reinforced polymer manufactured by Kolon, which takes its name from its first product, Korean Nylon.
Mayne said: "One of the most notable features of the design is the lack of a visible support structures, allowing the sunshade to seemingly float outside the glazed wall and providing clear views from the interior spaces."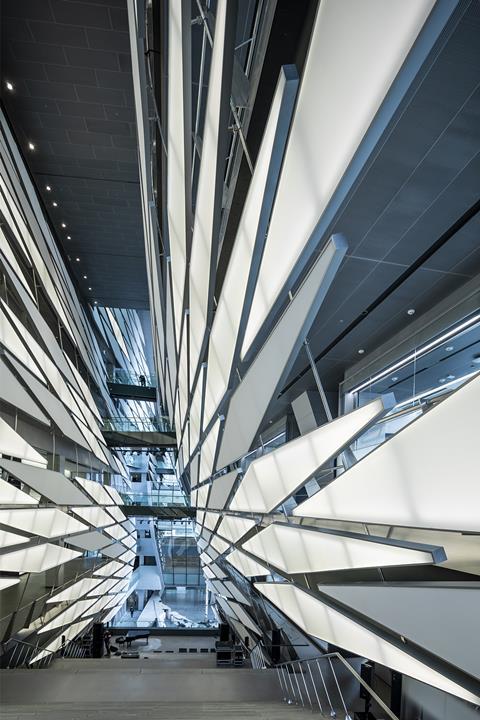 Downloads
PDF, Size 0.48 mb

PDF, Size 1.68 mb

PDF, Size 0.35 mb