Architect best known for British Library submitted last scheme three days before her death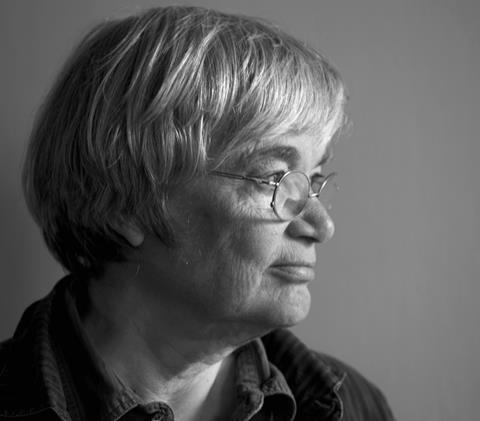 The architect MJ Long has died aged 79.
She had been ill for a while but was working right up to the end, submitting a planning application for the restoration of a Cornish artists' studio three days before her death on Monday.
Long was born in the US and studied at Yale and Smith before moving to the UK in 1964 where she joined forces with the man who became her husband, Colin St John Wilson.
Together their most famous project was the British Library at St Pancras, which took 15 years to build and was the largest public building erected in the 20th century.
After initially being derided in parliament as "one of the ugliest buildings in the world" and denounced by Prince Charles, it became one of the youngest buildings ever given a grade I listing, for its outstanding architecture.
Long worked with Wilson from 1965 to 1996, latterly as a director, while also running her own, eponymous practice. Projects included designing legendary restaurant The Ivy and the Queen Mary College Library, Mile End.
In 1994 she and Rolfe Kentish established Long & Kentish which grew out of Colin St John Wilson & Partners, where he was an associate.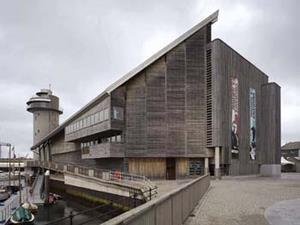 Long & Kentish was responsible for the National Maritime Museum in Falmouth, the Jewish Museum in Camden, an extension to the British Museum and the Keeper's House at the Royal Academy.
Long also as a string of artists' studios to her name, including Porthmeor Studios in St Ives.
In 2007 the Pallant Gallery extension in Chichester opened, a collaboration between Long & Kentish and Wilson, making it his final completed project before his death in June that year. The couple had donated their valuable modern art collection to the museum a few years earlier, which was partly what necessitated the extra space.
Long was a Cabe commissioner and devoted much of her career to both design review and education, with professorships at Yale and Cardiff. One of her most recent courses was on the importance of daylight in buildings, a subject she was passionate about.
"Teaching was a major part of her DNA," said Rolfe Kentish who described her as having enjoyed a "wealth of a life".
"She contributed to so many different fields in architecture and architectural education," he said.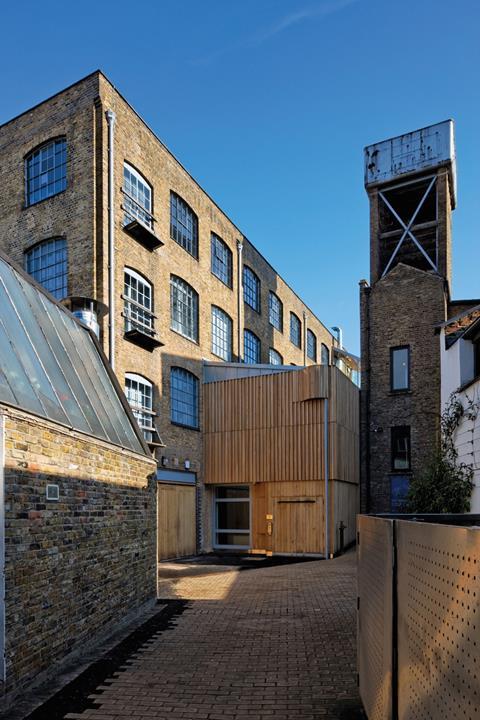 Keith Bradley, senior partner at Feilden Clegg Bradley Studios, acknowledged her influence, adding: "MJ was a rarity; one of a generation of architects that understood the importance of good design at the scale of a detail and that of the city. I knew and worked with her as a Cabe commissioner and design review chair. A fiercely intelligent critic who knew how to effectively interrogate a design proposition but always with an engaging charm. MJ's lucid design review summaries, and contributions to debates, were informed by years of intelligence gathered as a teacher and practitioner. Head and heart an architect and mentor of real distinction and character who will be sorely missed."
Timothy Cantell, secretary of the Creating Excellence south west design review panel, who worked with her on reviews for 12 years, said: "MJ was a brilliant design reviewer, chairing panels at Cabe (as it then was) and the panel for the south west.
"She had an unerring eye for getting to the nub of what was making a scheme weak or strong. She could be tough in her remarks but always insightful and constructive for the design team.
"Her own work, especially in the south west, meant she was listened to with great respect."
Roly Keating, chief executive of the British Library, said: "MJ Long's architectural contribution to the British Library at St Pancras was immense. Her work, both with her late husband Sandy Wilson, and through her own firm, Long & Kentish, helped the library achieve its characteristic combination of form and function, enabling us to preserve and provide continuing access to the world's intellectual heritage both efficiently and effectively. Many colleagues across the library – in teams ranging from estates to collection care – will wish to join me in paying tribute to MJ's creativity and dedication, and her lasting contribution to this great world library."
Emily Gee, head of listing advice at Historic England, said: "It was very helpful to be able to consult MJ Long when we were assessing the British Library for listing and it was such a pleasure to telephone her when it was listed at the highest grade I. MJ gave us a lovely quote and the British Library is very proud of its continued relationship with her at the building she designed with Colin St John Wilson.
"I loved meeting her at a celebratory event at the BL and felt a special affinity since we had both studied at Smith College in Massachusetts. Smith connections run strong and I know the college will be very proud of all MJ has achieved for architecture as well."
Long is survived by her children Harry and Sal and three grandchildren.
So sorry to hear that MJ Long died on Sunday. #Mentor #Inspiration. Spanning between practice & academe, family & professional life, with an unswerving commitment to design.
It's hard to imagine Architecture in UK/US without her.

— Deborah Saunt, DSDHA (@DeborahSaunt) September 4, 2018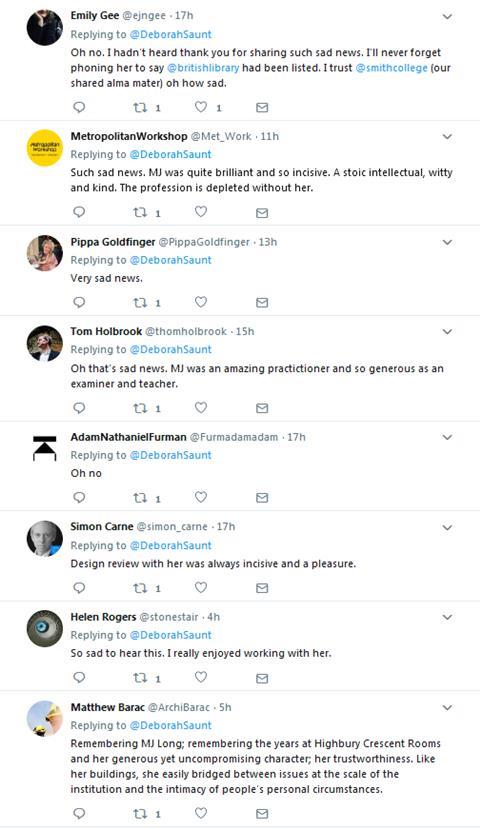 Postscript
This story has been updated with further comments.