Practice's proposals will deliver 12 new homes on council-block garage sites
Metropolitan Workshop has won planning permission for two housing infill schemes that will see the delivery of 12 new homes through the redevelopment of garage sites behind existing Westminster council blocks.
The practice's proposals were drawn up for City West Homes, Westminster's arm's-length housing organisation, and are both in the Maida Vale area of north-west London.
Under one of the schemes, 16 garages behind the six-storey Keith House and Melrose House blocks in Carlton Vale would be demolished and replaced by two three-storey buildings, which would provide a total of six apartments. Keith House is next to the Carlton Tavern, which was illegally demolished in 2015, shortly before it was expected to be listed.
The other scheme would see 12 garages behind the six-storey Helmsdale House block, also on Carlton Vale, demolished to make way for a new building of up to four storeys that would provide six more homes – two of which would be two-bedroom townhouses.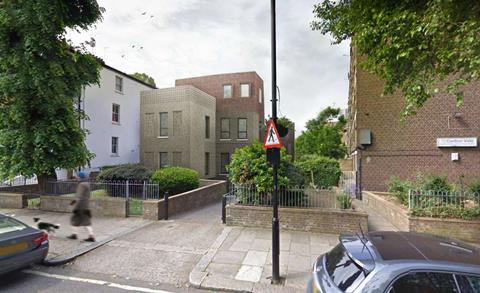 Planning officers recommended both schemes for approval by members of the city council's planning committee.
They noted that while City West had indicated that the new homes were earmarked to be used for social rent, the size of each scheme meant there was no requirement for City West to designate them for affordable housing.
Officers added that both schemes' utilisation of yellow/brown brick was "appropriate" in the context of neighbouring buildings.
Metropolitan Workshop was BD's 2017 Architect of the Year for masterplanning and public realm work.