Last chance to enter: Closes today at 5pm
As the government announces all pupils in England will return to school on March 8 we are inviting youngsters to show us what their dream classroom would look like.
The best artworks will win a £100 gift voucher from art materials supplier Cowling & Wilcox. The deadline for Building Design's next Junior Wonders art competition is Tuesday March 2 and this week's judge is Jane Duncan, former president of the RIBA.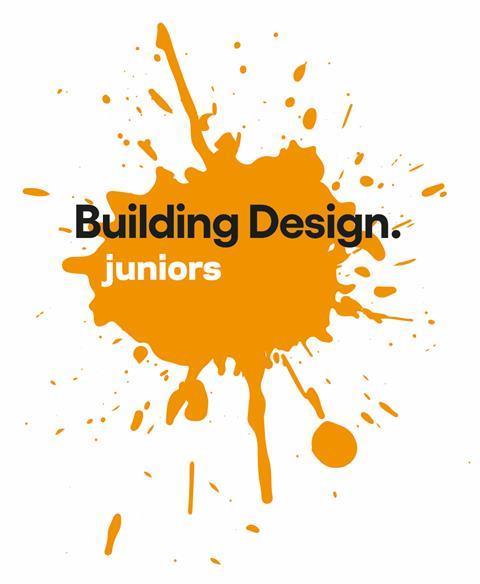 Simply draw or paint - or make - your ideal classroom and in a few words tell us why. It can be as fun or innovative as you like.
We have created two categories, the first for children aged 5-8 and the second for those aged 8-11. The contest is open to our international readers as well as those in the UK.
We were thrilled by the imagination that went into last week's entries on the themes of castles.
RIBA president Alan Jones drafted in two other judges to help him pick the winners, both student representatives on the institute's ruling council: Maryam Al-Irhayim and Victoria Adegoke. Thanks very much to them. We know it was a tough decision and they used a professional scoring system.
We reveal the winners and runners-up below. But first…
How to enter this week's competition:
Once your child has finished their drawing or painting, please click on the link below and log in with the email address of the parent/guardian (must be over the age of 18, as we will use these details to contact you about the child's submission).
> Click here to upload your drawings
Once you are logged in, fill in the information fields on the online form and click on this week's category of 'classrooms'.
You'll be asked to include:
your child's full name
their age and date of birth
a name for their classroom
a short explanation – in their own words – of why this would be their dream classroom (no more than 100 words!). Please include this text in the online form, but you can additionally send in an image of your child's hand-written explanation as an additional photo upload.
Then click on the upload button on the bottom of the form and attach a photograph that you have taken of your child's drawing. Please name the image file clearly with your child's name and the building they picked.
All drawings of castles should be uploaded by 5pm on Tuesday, March 2.
So get drawing, and good luck!
Castles: winners and runners-up
5 – 8 competition:
Winner:
Harrison Garside, age 7, for Harrison's Hever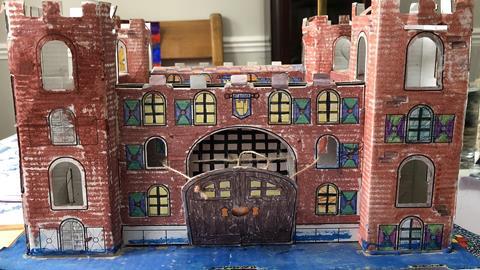 High commendations x2:
Benjamin Donoghue Corbett, age 7, for Battle Castle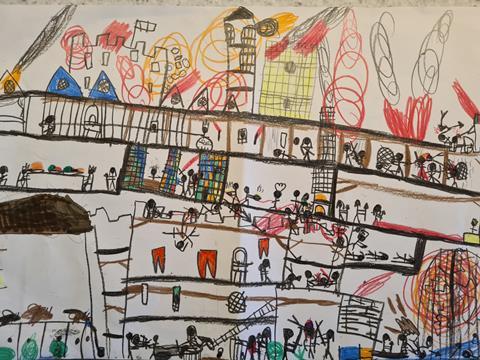 Fenwick Partridge-Brown, age 6, for Fun Fair Castle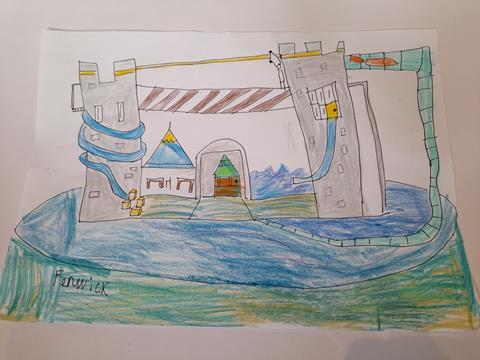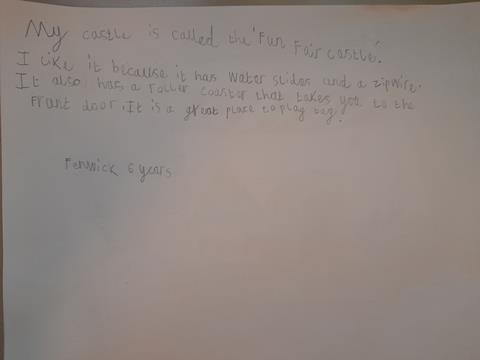 8 – 11 competition:
Winner
Rebecca Potter, age 11, for Castle of Hope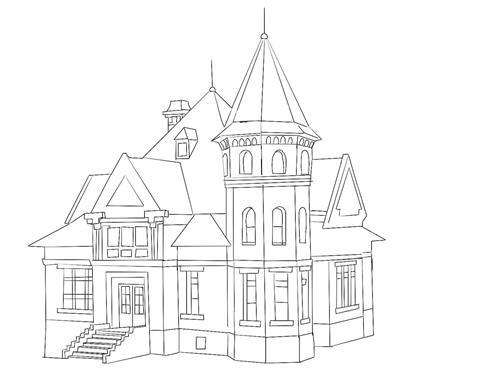 High commendation
Luca Hernandez-Deceapog, age 11, for Sky Castle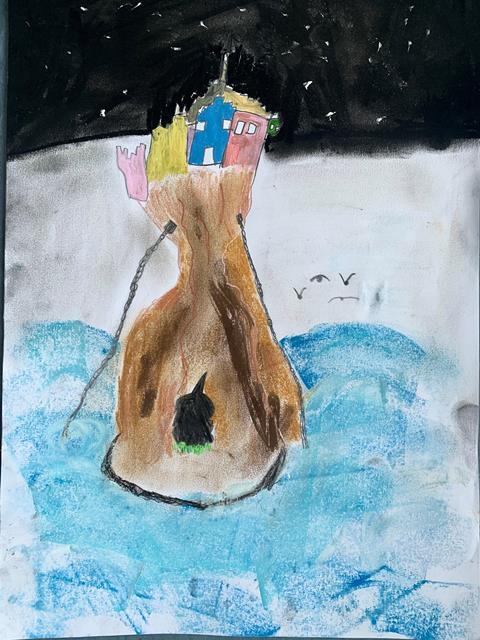 Chairman of the jury Alan Jones said: "When Building Design asked me to judge I immediately invited the RIBA Council student representatives to become involved – and Victoria Adegoke and Maryam Al-Irhayim were able to take up the offer. On behalf of all three judges we wish to convey our pleasure in judging, to see such high levels of creativity and imagination across the submissions, the techniques used and ideas of what a castle could be were so varied. All were very impressive and we are excited by the potential shown for all the budding designers to come. We judged anonymously, we didn't know who you were, or where you were from - congratulations to everyone!"
Meet the judges
Victoria Adegoke BA (Hons) MArch
RIBA Council Student representative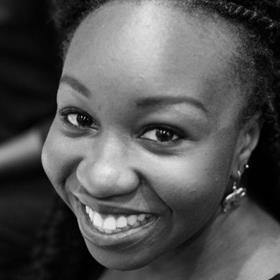 I am working towards my final part III qualification within a practice in Stockport. We mainly work on residential buildings, with local authorities, housing associations and house builders as our clients. I am interested in how buildings and spaces can work for users and also working with diverse groups, reimagining how existing spaces can be transformed to address and celebrate the nuances of cultural identity and lifestyle. After my undergraduate degree at Oxford Brookes and two years of working in my home city of Liverpool, I undertook my postgraduate at Manchester School of Architecture, graduating in 2019.
Maryam Al-Irhayim BSc (Hons)
RIBA Council Student representative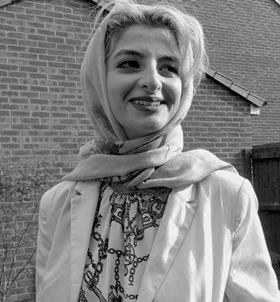 I am currently studying architecture at Manchester School of Architecture. There isn't a better degree to study than architecture. I studied my part I at the University of Central Lancashire and won first place for my project "A gateway into the Mersey" at the Unesco Prix Versailles student competition which challenged us on how to combine new and old. I think that architecture always has a story to tell. Currently I'm examining computational methods of working. I think architecture can have the means of changing the world and hopefully improving people's lives for the better.
Professor Alan Jones PRIBA FRIBA FHEA FRSA
President of the Royal Institute of British Architects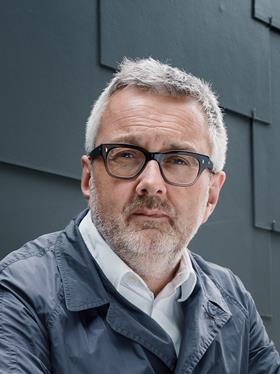 I am a professor of architecture at Queen's University Belfast, director of Alan Jones Architects and during 2019-21 I have been spending all my working hours being president of the RIBA. I studied to be an architect at Queen's University Belfast, practised in the relative luxury of London and the low-cost economy of Northern Ireland - and I have been a judge for numerous awards programmes including the Andrew Doolan Prize for the best new architecture in Scotland, Carnegie UK Trust awards, the Royal Gold Medal and the Stirling Prize. I am a firm believer of opportunity for all, and for professions to reflect and represent the society they serve.