Coach driver encroached on official cyclist space and LOM architectural assistant was in 'blind side'
A coach driver who hit and fatally injured an architect cycling to work in east London has been handed a 15-month jail sentence.
Karla Roman, aged 32, died on February 6 last year after the coach Barry Northcott was driving struck her in Whitechapel High Street. Northcott had positioned his vehicle in a "cycle box" designed to place cyclists in a visible position at junctions ahead of other vehicles shortly before the accident, the Metropolitan Police said.
The 40-year-old, of Southover, Bromley, did not see Brazilian national Roman was at his vehicle's nearside because she was at his "blind side". When the traffic lights he was waiting at changed, Northcott drove off and the coach's nearside front wheel went over her.
Roman had been just five minutes away from work at LOM Architecture and Design in Shoreditch, where she had worked for just under two years as an architectural assistant while completing her UK qualifications.
Northcott was found guilty of causing death by dangerous driving at Woolwich Crown Court in August. At his sentencing last week he was handed 15 months in jail with a recommendation that half should be served on licence. He was also banned from driving for five years and 30 weeks, ordered to re-take his driving test after that period, and told to pay £140 costs.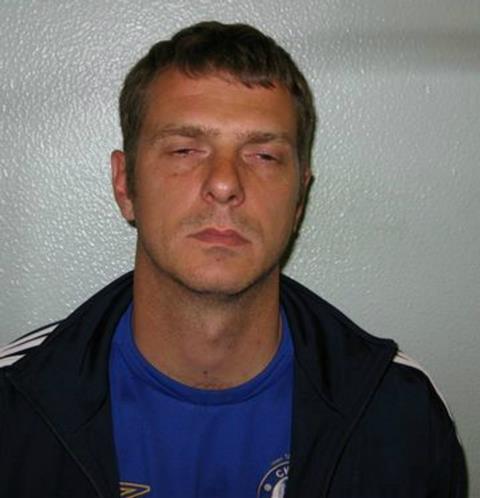 Detective constable Sam Searle from the Met's Roads and Transport Policing Command said it was "only right" that Northcott had been handed a custodial sentence for the poor standard of his driving on the day Roman died.
"Northcott's reckless driving cost the life of an innocent woman and changed her family's life for ever," DC Seale said.
Roman had studied for and completed her professional exams in Italy and was in the process of gaining her UK accreditation, studying for her part III qualification at the Bartlett School of Architecture.
Paying tribute to her when news of the tragedy emerged, LOM director Richard Hutchinson said Roman had been a vibrant and positive person who brought warmth and creativity to everything she did.
"Karla was a talented architect, a beautiful young woman and a very warm person," he said. "She rapidly became a key member of our team and had commenced on a promising career."
Hutchinson said Roman had worked on 13 projects for LOM, notably the Point Blank Music School in Hackney; a private house in Maresfield Gardens, Hampstead; the Queen Elizabeth Foundation for Disabled People, a brain injury rehabilitation centre in Surrey; and a community school in Ghana.