It's time to stop knocking the planning system and celebrate everything that it does well, writes Matthew Lloyd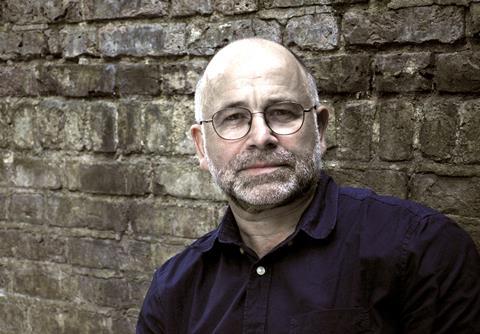 Planning is in the news a lot at present, whether about backlogs and delays, about our gross lack of housebuilding, about the question of "beauty" or the implementation of design coding. But we shouldn't unduly worry, as like the NHS, so central to our society, the performance of our planning system is always under the spotlight and will never seem adequate or good enough.
Our local planning authorities (LPA's) have a formidable responsibility for our built environment, determining what development is needed, where it should be located and in what form, objectively and without favour. In this way, planners have shaped our cities, towns and countryside in the modern era, through development and use zoning, through control of height and massing, through the balancing of density, through the regulation and protection of our historic buildings and contexts, and through the placement and location of public facilities and amenities.
The planning service in the UK essentially follows the original 1947 Town and Country Planning Act, which although evolved over the years, is still with us in its essence and still giving us the framework that physically creates our localities and buildings. This is a tried and tested set of rules that remain relevant and useful, even within an increasingly competitive and ever-changing world.
We are a parochial country by nature, with deeply ingrained communities, who will tend to object to new development proposals around them. And for a geographically small country with a strongly growing population, there is an ever increasing demand for new development, more housing and the services required to support it: competition for building land remains fierce right across the UK. Controlling development inside this context falls first to our planning system.
We need to remember that on a day-to-day level, our planning officers have heavy caseloads, that are highly technical nowadays. And as they always have been, they are hounded by applicants and agents for speed and resolution, whilst unwaveringly following planning policy all along the way.
Furthermore, most of our building developers are now from the private sector, rather than public organisations. This often means that there is an unrelenting desire for high density and numbers, placing extra pressure on the planning system.
Private planning consultants – a relatively new profession, almost unheard of as recently as the 1990s, and indeed often ex-local planning officers themselves – are now part of the mix. For larger projects they usually take the administrative lead by acting as "agents" for planning applications. Planning consultants are skilful operators, and our public planners need to be a match for them every step of the way.
Adding further complexity, our planning process is intricately bound up with local opinion
Today's planning applications are deeply complex compared with the simple form-filling of the past. Planning "deliverables" are long lists, producing in turn a great range of planning reports. Written by specialist consultants, often weighty and sometimes Machiavellian, each report needs interpretation, analysis and feedback.
Adding further complexity, our planning process is intricately bound up with local opinion, channelled through local counsellors at planning committees. Imagine being a planning officer who has worked for months on a complex planning application, eventually reaching the point of a recommendation for approval, only for it to be overturned at committee with a political undertow.
Then our national planning appeal system will often kick in, adding further work to a planning officer's caseload to then defend planning committee refusals.
LPAS's have a key role to play in developing planning policy for their local authorities, through Local Development Plans, Supplementary Planning Guidance and the like. This work also involves the implementation of central government planning policy and diktats, as well significant public consultation.
However, we should feel assured that in a myriad of ways planning has immeasurably improved in recent years, and especially from the point of view of the applicant. Pre-applications now give some comfort on the validity of a design proposal and Design Review Panels assist everyone to improve the quality of a planning application.
Today's emergence of design codes for planning authorities, if done well, will further improve planning outcomes
Statutory determination periods of 8, 13 or 16 weeks give a measure of certainty as to how long a planning application will take, while Planning Performance Agreements go one step further to formalise fixed timetables for planning applications. The days of applications languishing within planning departments – sometimes even for years – seem mostly in the past.
Today's emergence of design codes for planning authorities, if done well, will further improve planning outcomes. Over past decades the complete lack of proper master-planning has done immense damage within the UK's development and opportunity zones. Once buildings of excessive height, poor quality, or poor design are built, they remain a permanent scar on these communities.
For decades architects have rightfully looked to bring a continental urban grain to the UK and design coding will assist in this goal. Already there are examples emerging, like the development of Fish Island in London's Hackney Wick, with tight streets and low-rise courtyard blocks, proving that density doesn't only have to be delivered through tall buildings.
When design codes are fully established, planners will find it easier to fashion good placemaking, based on pre-agreed master-planning and urban design.
The judgement of "beauty" has always been in the background of planning – architects have long questioned why planners have a right to an opinion on the way buildings look – but it is in the news again nowadays. If "beauty is in the eye of the beholder", who therefore has the right to confirm what is beautiful? An out-of-town scheme by a housing developer may rarely suit our tastes as architects, but it may very well suit the tastes of local people.
The higher the quality threshold, the better our buildings will be
If we want to be fair (and more popular too), we need to acknowledge that stylistic taste is not just in the gift of our own architectural profession. The planning system is an appropriate mediator to say what is beautiful and what is not. And help is recently at hand too, with the brilliant Public Practice programme bringing in trained designers to assist planning departments in these judgements.
Planning legislation today enforces that buildings are generally well built, with new construction methods, to good space standards, and that they are made of robust, sustainable materials. It is also starting to address climate change through new policies and standards.
The higher the quality threshold, the better our buildings will be. Perhaps let's forget about "beauty" per se, but instead further encourage through planning legalisation the making of beautifully built buildings, particularly to celebrate craft again in detail design.
Everyone seems to have a moan or view on how the planning system can work better: it has become an established national obsession. But controlling and administering the hugely complex world of planning is difficult, skilled and demanding work.
Our planning officers should be seen as heroes and not villains. There can be few more important things for the built environment than properly supported, well-resourced and indeed well-respected public planning departments.
We will not build millions more homes by simply knocking our highly developed planning system, because it is not set up for mass house construction. It is restrictive and protective in nature and in therefore systemically anti-development. It is essentially conservative.
Only by radically rethinking and rebuilding that system, perhaps from the very ground upwards, will we really meet our housing needs. And that is a giant political and social ask.
Also read >> A planning tale for all seasons
Also read >> Will design codes help unlock the planning system?
Postscript
Matthew Lloyd is the founding partner of Matthew Lloyd Architects