Scheme by Twelve Architects due to start this autumn
A scheme by Twelve Architects to turn part of the grade II listed Bodmin Jail in Cornwall has been given planning.
The work involves revamping the Civil and Naval wings of the building into a 63-bed hotel and car park.
The £30 million scheme will involve demolishing the remains of the jail's former hospital wing, replacing it with a new building containing a 'Dark Walk' visitor attraction, which will expand an existing visitor attraction and explain the history of the jail.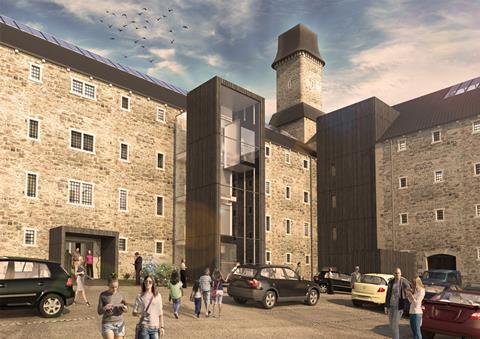 The approved applications include plans to reinstate lost features of the jail and a group of original cells within the Naval wing will be preserved as part of the visitor attraction.
Work is being masterminded by Mallino Development, with planning and development consultants Montagu Evans.
Following the go-ahead from Cornwall council, a start on site is set for this autumn and is set to complete in 2019.
The jail was built in 1779 and closed in 1927.