Welcome to the Young Architect of the Year Award 2013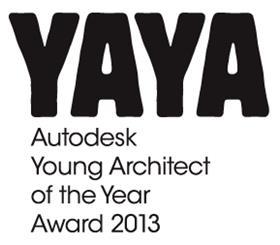 Now in its 15th year, Autodesk's YAYA recognises the most promising new architectural practice in the European Union.
Organised by BD, the unique judging process involves internationally renowned architects and critics and results in one of the most rigorous and stimulating competitions around.
The winner of the Autodesk Young Architect of the Year Award will be announced at the Architect of the Year Awards gala dinner on the 3rd December at The Brewery, Chiswell Street, London EC1Y 4SD.
View this year's shortlist: