Injunction bans free runners and climbers from entering three Multiplex sites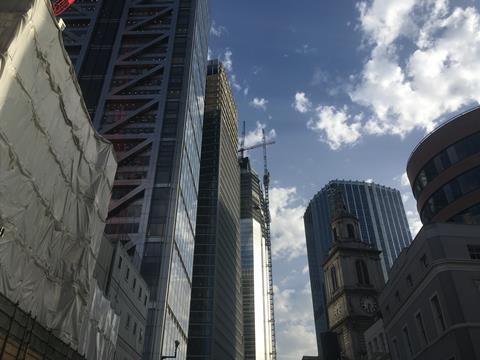 A High Court judge has intervened to stop a number of davedevil urban explorers and free runners from trespassing on high-profile towers in London.
The injunction names four people and threatens them with jail or seizure of assets if they attempt to gain access to three Multiplex sites - PLP's 22 Bishopsgate (formerly known as the Pinnacle), Allies & Morrison and Arney Fender Katsalidis' 100 Bishopsgate and Foster & Partners' Principal Place, the residential tower being built behind Amazon's headquarters.
The four are Alistair Law, Rikke Brewer, Dylan Rhodes and Usama Quraishi. They were forbidden from entering or remaining on the sites. A fifth person, Imogen Anderson, lodged a written undertaking with the court which it accepted.
Claims were withdrawn against another two defendants.
Brewer is co-founder of the parkour group Brewman, named after himself and his friend Nye Newman who died filming a stunt on the Paris Metro last year.
He, Law and Quaraishi were banned from Stamford Bridge after climbing over the Chelsea stadium's roofs and posting videos. Brewer also scaled Twickenham rugby stadium.
Quaraishi, 18, also appeared in the Daily Mirror a year ago when he climbed Blackpool's tallest rollercoaster, The Big One, with three friends.
Rhodes posts videos of himself climbing council estates and lift shafts, While Anderson appeared in Time Out talking about climbing cranes and tall buildings some of which she chooses for their architectural interest.
The injunction obtained by Multiplex prohibits anyone from trespassing on the buildings as well as naming the individuals.
A statement on the contractor's website said: "Anyone in breach of the injunction will be in contempt of court and may be imprisoned, fined or have their assets seized."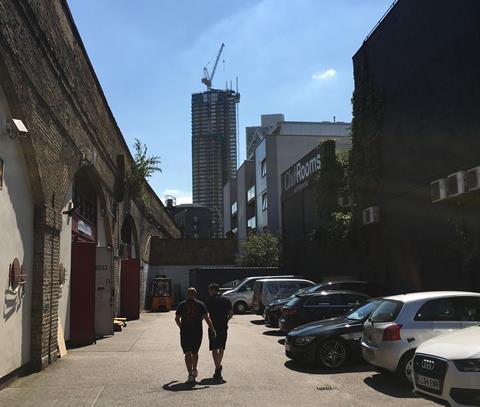 The court papers referenced evidence from two witnesses, James William Senior and Eve Heminway, as being a factor in the ruling.
Multiplex has been contacted for comment.