Mayor's anger as permitted development gets uncomfortably close to home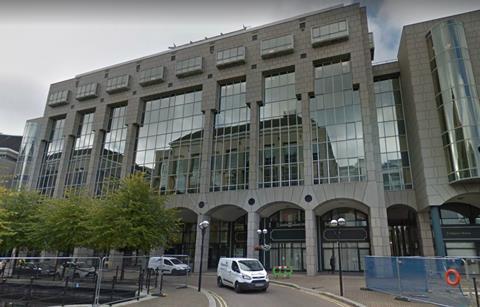 The owner of an east London town hall has secured approval to convert it into 200 homes without the need for planning permission – to the fury of the borough's elected mayor.
Tower Hamlets council, which has been particularly vocal on the issue of office-to-resi conversions, is powerless to act because the project falls within the scope of permitted development.
The council is due to vacate the eight-storey 1990s Docklands office block it currently leases as its HQ in four years' time, when it will move into a new base at the former Royal London Hospital in Whitechapel. AHMM won planning permission for that project in March.
But the owner of the current town hall in Mulberry Place, a stone's throw from Alison and Peter Smithson's Robin Hood Gardens, has just secured permitted development rights to convert the building into 204 apartments – two-thirds of which would be studio flats.
The move comes amid growing concern over the quality of "new homes" converted from office stock under relaxations of the planning rules introduced under the coalition government and continued under Theresa May – and underscores councils' powerlessness to stop such development.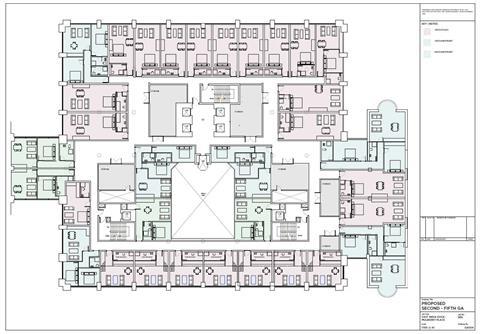 Around 17,000 homes were created through the planning-permission-free conversion of former offices in the year to March 2017, the most recent year for which official figures for net additions to the UK housing stock are available.
Last week RIBA president Ben Derbyshire told BD he was worried the office-to-resi boom was "creating thousands of poor-quality homes" that were "far below the minimum standards that most people would consider acceptable".
Additionally, permitted-development conversions do not come with the affordable housing obligations that schemes involving full planning consent have. London mayor Sadiq Khan says he wants a minimum of 35% "affordable" housing for schemes that are not funded with public money.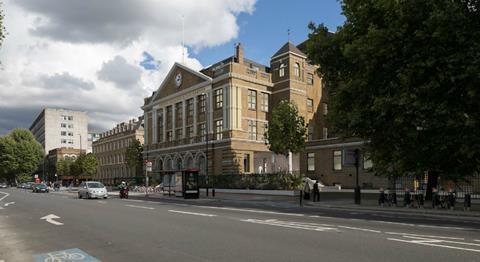 Tower Hamlets mayor John Biggs told BD he shared Derbyshire's concerns about the quality of housing delivered through permitted-development rights conversions and believed the change of use proposed for the town hall would be no exception.
"We've been very critical of permitted-development rights," he said.
"This is a failed policy as it allows applications that can be of a poor quality and lack affordable housing. I am concerned about the current proposals for Mulberry Place on this basis.
"While the application is within the policy, so officers could not refuse it, I disagree with this policy set by central government.
"It is taking power away from councils and letting down residents who are on our housing waiting list.''
Biggs stressed that Mulberry Place was not owned by the authority, and that the council's move to Whitechapel in 2022 would save borough residents £5m a year in rent.
Mulberry Place is one of a cluster of four office buildings on a 6.4ha site at East India Dock.
In 2014, then owner Criterion Capital floated proposals to redevelop the area with a 1,389-home private-rented-sector focused scheme. However its vision foundered and Criterion subsequently sold its East India Dock Estate to LaSalle Investment.
The permitted development rights secured for Mulberry Place were gained by property consultant Savills on behalf of EID (General Partner) LLP, which is a LaSalle entity.
The plans submitted with EID's permitted development application (see files below) do not specify an architect.
Downloads
PDF, Size 1.81 mb

PDF, Size 1.08 mb