Scheme would be part of city's planned digital district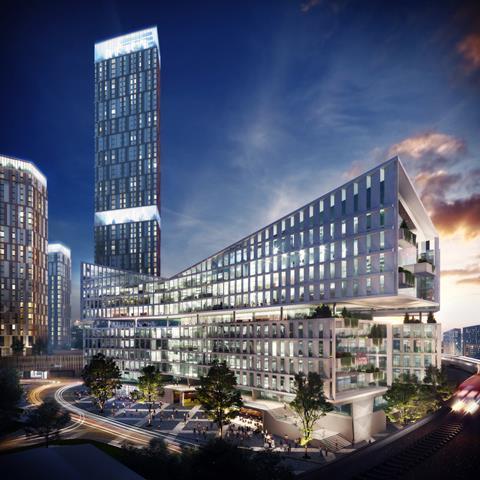 Child Graddon Lewis has revealed plans for a new concept building at Enterprise City, Manchester's digital district which was launched last year.
It is the architect's second Manchester tower for developer Allied London. A 67-storey residential tower, also designed by CGL was given planning last summer. It will include 1,400 homes.
Michael Ingall, chief executive of Allied London, said the new concept building – referred to as Enterprise City campus – was a 500,000sq ft integrated series of buildings that could be a new tech and media campus for Manchester.
"The building, if developed, would be an extension of Enterprise City, placed adjacent to the new Factory arts centre, and replacing part of the Trinity Islands development."
The £110m Factory arts centre, which has been designed by Rem Koolhaas's OMA, was given the green light last year. Allied is developing it in tandem with the city council with the main contractor on the job Laing O'Rourke.