Save Britain's Heritage awarded Court of Appeal date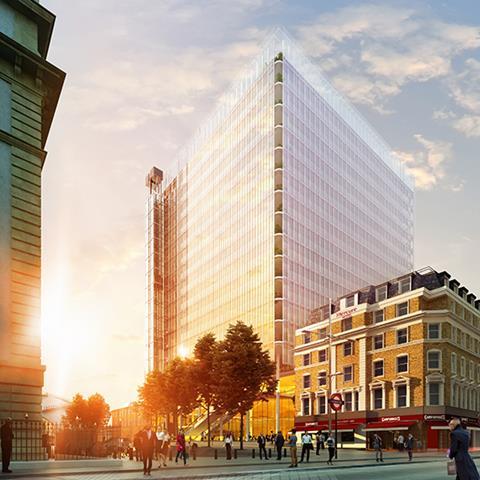 Campaigners opposed to the construction of Renzo Piano's Paddington Cube have insisted the fight over planning principles raised by the controversial development will continue.
Developer Sellar Group said this week that construction work had begun on the £825m office retail and leisure development next to Paddington Station.
The firm added that demolition of an Edwardian former Royal Mail sorting office that is one of the scheme's most controversial elements would be complete by the end of the year.
But campaign group Save Britain's Heritage, which has long opposed the development – approved by Westminster council in 2016 – said it had been given a date in July when the Court of Appeal would hear its grievances over former communities secretary Sajid Javid's handing of the case.
Javid, who was reshuffled out of the Ministry of Housing, Communities and Local Government earlier this week to become home secretary, declined requests to call in Westminster's approval of the scheme for ministerial scrutiny based on the findings of a planning inspector.
Javid did not give reasons for deciding not to call in the Cube, and Save Britain's Heritage has sought to get his actions declared wrong in law – because published policy announced in Parliament states that reasons would be given when ministers did not call in major planning applications for a public inquiry.
Save failed to convince High Court judges that Javid's actions were wrong in law, but it could persuade the higher court. While a victory would provide a useful precedent for future ministerial conduct, it is unlikely to halt work on the Cube.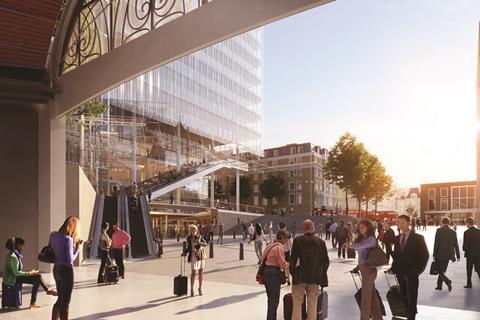 Group director Henrietta Billings said that in granting Save leave to appeal the High Court decision Lord Justice Lewison had said the question of whether a secretary of state could adopt a policy that did not conform with their published policy was an important one
"Call-in for major schemes is an important safeguard within the planning process and giving reasons for decisions can only improve understanding of public decision making," she said.
"We continue to believe that the Paddington Cube is the wrong scheme in the wrong place. Our concerns about how the application was handled by Westminster City Council remain. We are now focused on the decision making process and transparency at the heart of government.
"We hope our challenge will clarify the law – and make sure ministers make public their reasons for decisions, so that individuals, community groups and anyone interested in government decision making will have the opportunity to understand and scrutinise decisions around public inquiries.
"This is particularly important in cases involving major demolition and contentious development. We look forward to our case being heard in July."
Save executive president Marcus Binney said councils were under increasing pressure to approve damaging development proposals and the ability of the secretary of state to hold a public inquiry under an independent planning inspector is a vital safeguard for controversial decisions.
"An essential part of this process is that the secretary of state gives reasons when he declines to hold an inquiry," Binney said.
"This was established policy, announced through parliament but was changed by civil servants without any announcement and even more surprisingly without telling ministers."
Save, the Victorian Society and the Imperial College NHS Trust which operates nearby St Mary's Hospital, each asked the secretary of state to call in the highly controversial planning application for an independent public inquiry.