Premier Modular Group has launched a new division to meet its growing demand for panelised solutions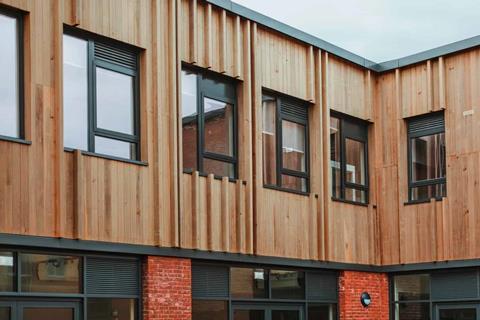 Premier Modular Group's new division, Net Zero Panels (NZP) has launched in a bid to minimise construction's embodied carbon through panelised solutions.
The team hope to enable a holistic approach, helping designers to ensure compliance whilst also meeting sustainability targets.
The division is focused on supporting several sectors – particularly education – providing offsite components via a 'kit-of-parts'.
Panelised construction can be either structural – a whole building comprising of internal and external load-bearing walls, floor cassettes and a number of structural roof options – or a wrap, where external walls and a roof 'wrap' around a concrete or steel primary frame.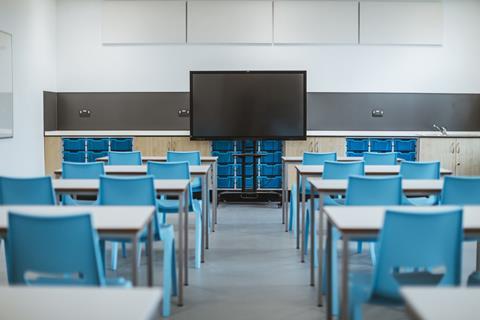 "Compliance is at the heart of the approach and we ensure extensive acoustic and structural fire testing is built into every system – along with carbon assessments – so we're best placed to advise on the best materials for your project and their embodied carbon impact," explained Dan Allison, director of NZP.
"Using a Design for Manufacture and Assembly (DfMA) approach, with NZP, buildings can be configured from a pre-defined kit-of-parts – offering the simplicity of structured panels with all the advantages of flat-packed, volumetric building," added Allison.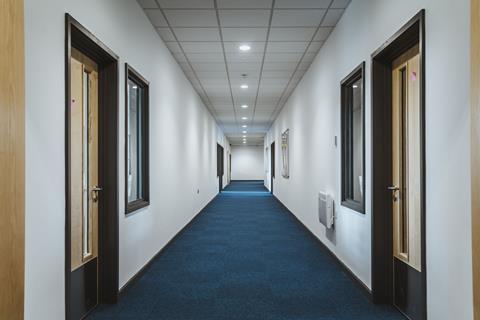 David Harris, managing director at Premier Modular Group, said: "[NZP's] X-Guard panels are made of either timber or light-gauge steel structural elements, but we also use other materials in our kit of parts, such as glulam, hot rolled steel, modified gypsum fibreboard and precast concrete. It's a question of what's fit for purpose for your individual building."
The Department for Education (DfE) and other public procurement frameworks' interest in modern methods of construction for new buildings has no doubt led to its increasing popularity among the education sector. NZP is taking advantage of this, having already supported the DfE's first carbon pathfinder scheme at Treetops Free School in Grays, Essex.
Treetops Free School
The DfE commissioned the 3,293 sq m extension to Treetops School as the government's first zero carbon pathfinder project, which completed in August 2022.
Zero carbon pathfinder projects follow a ten-point plan to help achieve net zero carbon in operational energy and reduce embodied energy in their construction.
NZP delivered the structural solution for Treetops, which provides full-time education and behavioural support for 3-16 year-olds with special educational needs.
Treetops' building solution is comprised of a hybrid, structural timber panel system with an insulated envelope. The NZP 'kit-of-parts' system included floors, external and internal walls, the primary frame for the hall and the panelised roof solution for the entire building.
"Treetops shows how green the schools of the future will be because of its net zero considerations, and it can be reconfigured as needs change," explained Allison.