Drinks giant lines firm up for World of Wine development in Portugal
Broadway Malyan has been appointed to create a leisure destination celebrating the history of Portugal's wine industry in the region at the heart of port production.
The firm said it was developing proposals to turn a series of historic warehouses in the town of Vila Nova de Gaia into a world-class tourist attraction for the Fladgate Partnership Group, which is responsible for household names including Taylor's, Krohn and Croft.
Broadway Malyan said the World of Wine development would have five separate areas, including a wine experience, a cork experience, and a section depicting Porto through the ages.
It added that the €100m attraction, which is targeting a million visitors a year, would also have a wine school, 12 catering venues, shops and exhibition space and a new square.
Margarida Caldeira, who leads Broadway Malyan's Lisbon studio, said the project was an opportunity to use typical local buildings to celebrate the area's history of port production, but was also highly complex because of the narrow network of streets that was a feature of the local area.
"Vila Nova de Gaia is an area synonymous with the port wine industry and is made up of hundreds of warehouses that vary from up to 200 years old to more recent 20th-century additions which are developed almost on top of each other on a hillside overlooking the river," she said.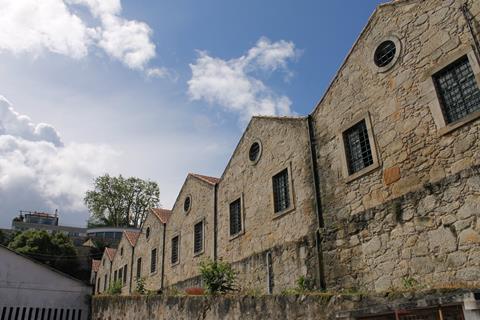 "Many of the existing buildings, which are long rectangular structures and offer a really interesting special sensation, will be completely renewed with the replacement of the original wooden beams and restoring the original granite brickwork.
"We will also retain just the façades of some other buildings where the main structure is of less quality and the development will also be supported by one or two new buildings which will have a more contemporary approach but respond to their historic setting."
Work is set to begin on the scheme's first phase early next year, with the attraction set to open its doors in 2020.