The final Building Talks… Net Zero podcast visits Fergus Feilden and Edmund Fowles down on their farm | Webb Yates engineers on the barriers to reusing concrete and steel | Simon Wyatt of Cundall on heat pumps
We have a bumper episode for our sixth and final instalment of this Building Talks… Net Zero podcast series.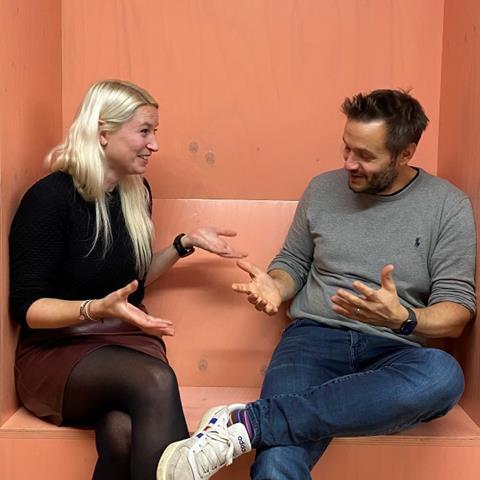 We talk to the engineering firm Webb Yates about key construction materials, with Anna Beckett and Tom Webster explaining the potential to reuse or recycle materials such as concrete and steel. They also explore the barriers in the market at the moment and some exciting new innovations.
We also hear from architects Edmund Fowles and Fergus Feilden, the founding partners of Feilden Fowles, a young practice that has attracted attention for its sustainable approach to architecture and which has its office co-located with Waterloo City Farm in central London.
The practice won YAYA in 2016 and went on to scoop the overall prize at this year's Architect of the Year Awards.
We head down to the farm to find out more about the structure of their demountable studio, which was always meant to be temporary because the site is part of wider development plans by St Thomas' hospital.
This means that in a couple of years' time the existing timber frame structure - which exemplifies Feilden Fowles' "low tech" approach, will be taken down and transported to the south-west where it will house a new studio for the practice, while a new London home will be found.
Finally, Simon Wyatt, partner at Cundall, provides our regular jargon buster session, this time taking on the hot topic of heat pumps. Are they currently the best option we have to decarbonise heating in our buildings?
You can hear episode 6 of the podcast by clicking on the player above. But, if you wish to subscribe so that you receive each podcast in the series at the time of release each Monday, then go to one of the main podcast providers such as Spotify and Apple.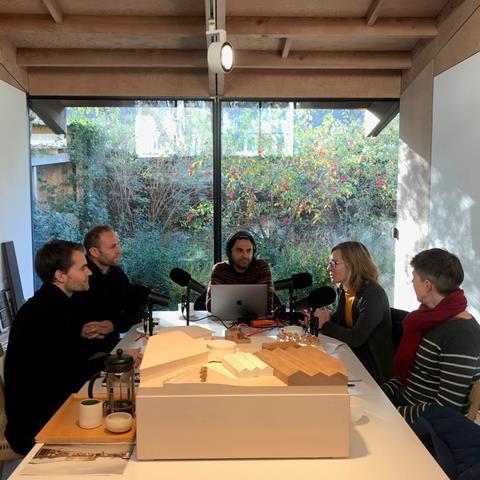 To get in touch with the show go to: Twitter: @BuildingNews or email: newsdesk@building.co.uk.