RIBA president hits out at government's latest advice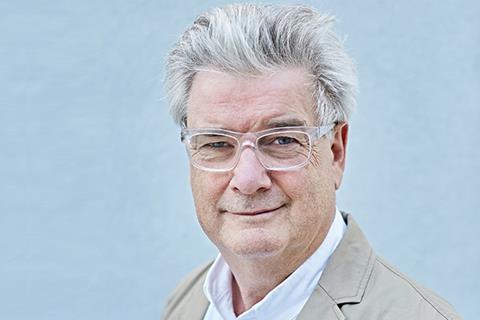 The government's "no deal" Brexit guidance proves crashing out of the EU would be "devastating" for UK businesses, the RIBA president has said.
Ben Derbyshire said the profession was depending on the government and Europe to "provide real leadership" – and he demanded an "absolute commitment" that mutual recognition of qualifications would continue.
He was responding to the first of a series of technical notices published by the government on what businesses should expect in the event of a no deal Brexit. The notices, which each cover a different topic, will be published gradually over the next month.
Derbyshire said the notices still to be published "must directly address the issues that businesses, and in particular the UK's globally successful architects, need confirmation.
"Both the UK government and the EU Commission have recognised the importance of maintaining mutual recognition of professional qualifications following intense campaigning by the RIBA, but we now need absolute commitment on this issue."
Those published so far with relevance for architects include trading with the EU. In the event of no deal, UK businesses importing and exporting goods to and from the EU will be required to follow customs procedures in the same way they do when importing goods from outside the EU.
This means anyone importing construction products would have to comply with the measures outlined, such as making customs declarations, paying tariffs and so on. Britain imports two-thirds of its construction products from the EU.
The government also said it is aiming to keep VAT procedures as close as possible to the status quo. However it said businesses would need to prepare for changes when importing and exporting goods or services to and from the EU in the case of a no deal Brexit.
Other notices commit the government to guaranteeing funding for UK organisations receiving money from EU programmes such as the European Development Fund.
The government has also guaranteed it will fund all successful bids to the Horizon 2020 fund for the full duration of the projects. Recipients could include architects involved in academic research.
Likewise the government will underwrite all successful bids to the Erasmus+ scheme which provides the opportunity to study or train abroad in Europe.
RIBA president Ben Derbyshire said: "The publication of the UK government's technical notices today confirm what we all feared – a 'no deal' Brexit will be devastating for the UK and needs to be avoided at all costs.
"We are now looking to the UK government and the European Commission to provide real leadership and produce a deal that will provide the clarity and certainty that the UK and Europe needs."
The RIBA said it would keep updating its website with information on how the announcements will affect architects.