Holland Park museum set for extension and upgrade in project designed to 'clarify original architecture'
BDP has released details of its proposals to refurbish and expand the grade II-listed Leighton House Museum in west London as part of a £7.8m upgrade project for the "hidden gem".
The Holland Park museum was the former home and studio of Victorian painter and sculptor Frederic Leighton – later Lord Leighton – and has been expanded repeatedly over the past 150 years.
Leigton acquired the plot for the house in 1864 and appointed George Aitchison to design its first phase. The relationship continued for the next three decades and saw Aitchison add numerous extensions, including the building's Arab Hall, Winter Studio and Silk Hall.
BDP said more recent additions to the buildings had been "less satisfactory" than those undertaken during Leighton's lifetime and its project would remove "unnecessary fabric to clarify and recover the original architecture".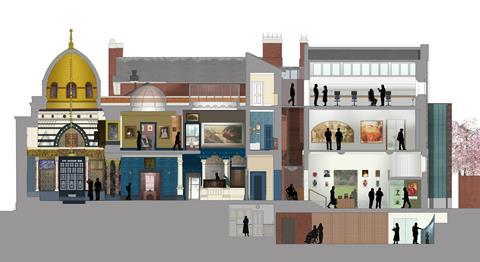 It said its designs would expand the museum to provide more space for core visitor functions, collection care, a dedicated gallery for more than 700 Leighton drawings, a new entrance and shop, and a consolidated staff suite.
The practice said most of the new development was within the existing building envelope or below ground, but a "modest and compact ground extension" for a new stair and lift was being provided.
Project architect David Artis said the programme would restore volumes and fabric and boost visitors' understanding of the house and how it relates to the neighbouring artist houses of the Holland Park Circle.
"The later Perrin Wing is re-configured to accommodate a new museum entrance and functions such as a reception and shop, which are re-located from the house, thus recovering the integrity of the original spaces," he said.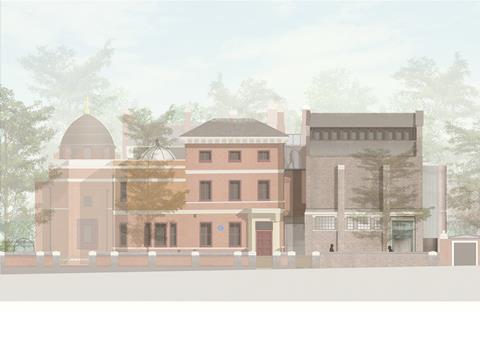 "An extension to the existing lower ground floor basement provides space for core visitor functions, collection care and exhibition space – including a dedicated drawings gallery that will enable the museum to display their collection of over 700 Leighton drawings.
"The new facilities are connected to the house by a new stair and lift which enables the museum to be fully accessible for the first time. These new interventions will improve energy efficiency and the care of the original house, and support the work that the museum delivers to the community and beyond, providing a place of engagement for all ages."
Work on the project, which has attracted £1.6m in Heritage Lottery Fund backing, is due to start in 2019 for completion in 2021.
Leighton died in 1896 after becoming one of the most famous artists of the Victorian age. Aitchison also went on to high fame and reputation as an architect, becoming RIBA president and professor of architecture at the Royal Academy.
Last year BDP's £24m transformation of the National Army Museum opened in Chesea.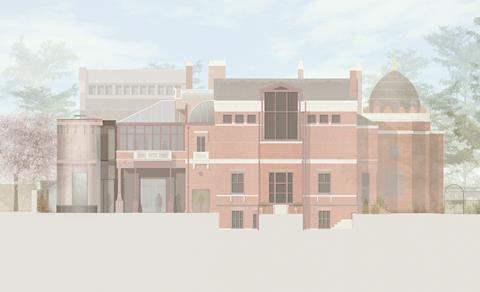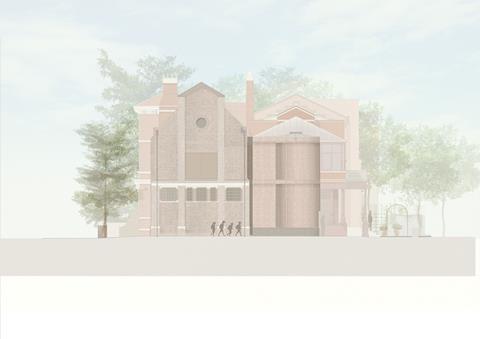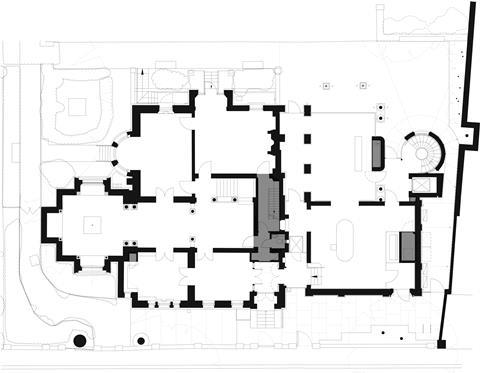 Postscript
Extra images have been added to the end of this story since it was first published.