RIBA's Future Trends survey also warns of tender price inflation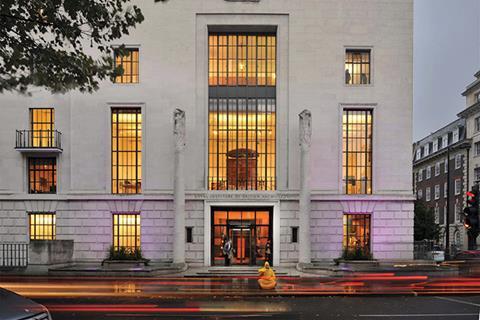 Architects' belief that the private housing sector will provide a pipeline of work has plummeted over the summer.
The RIBA's latest Future Trends report shows the profession's confidence dropped from a score of +18 in June to +7 in July, a dip the institute described as "fairly dramatic". Any score above 0 indicates survey respondents expect workloads to grow.
Over the same period the workload forecasts for other sectors showed little change. The commercial forecast stood at +5 and the community sector at +2. For the public sector the balance figure was -2, up marginally from -4 last month.
The private housing score is potentially worrying because it has consistently been the best performing sector in recent years, said the RIBA's executive director for members, Adrian Dobson.
He added: "The latest survey results suggest a reasonably steady work flow, but the market remains highly competitive in terms of achievable fee levels.
"Of note among the commentary received this month is the impact of tender price inflation on the viability of projects proceeding to construction, especially in certain hotspots such as Cambridge."
Confidence among London practices also fell – into negative territory. The score was +12 in June but -5 in July, meaning architects are predicting a reduction in overall workloads over the next quarter.
The south-east was also pessimistic, with a score of -3, while the most optimistic architects are in the north of England which had a score of +30. Wales and the west saw the biggest jump, from +6 to +21.
The staffing index saw a modest rise, standing at +6 in July 2018, up from +2 in June. Big practices and those in the north of England are the most optimistic that they will be hiring staff in the next quarter.
London practices (balance figure -7) and the south of England (balance figure zero) are significantly more cautious about future staffing levels.