Practitioners hope 'common sense' will prevail on cross-laminated timber after RIBA outlines thoughts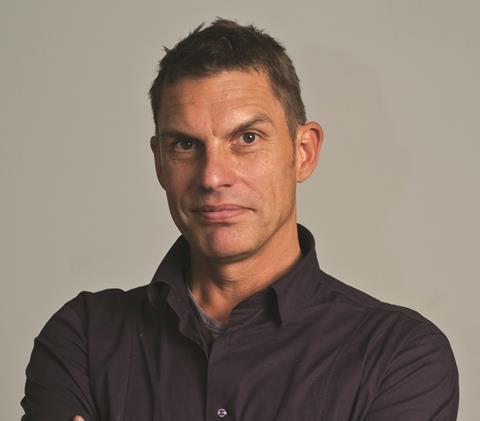 Leading proponents of cross-laminated timber construction are optimistic that "common sense" will prevail over the continued use of the material following the post-Grenfell consultation on banning combustible cladding.
Two of the most high-profile CLT specialist practices have said they are confident that expected restrictions on cladding for the exterior of new buildings over 18m tall will not extend to structural materials used for construction.
Alex de Rijke of 2017 Stirling Prize-winning practice dRMM and Anthony Thistleton of Waugh Thistleton Achitects were speaking after the Ministry of Housing, Communities and Local Government (MHCLG) consultation on the cladding ban closed last month.
RIBA's contribution to the debate called for a ban on combustible cladding on external walls in buildings over 18m, arguing that European-standard A1 "non-combustible" certification should be a must for all such buildings. But the institute explicitly excluded materials that constituted a building's "primary structure". It said that building regulations requirement B3 already required primary structures to have adequate fire protection.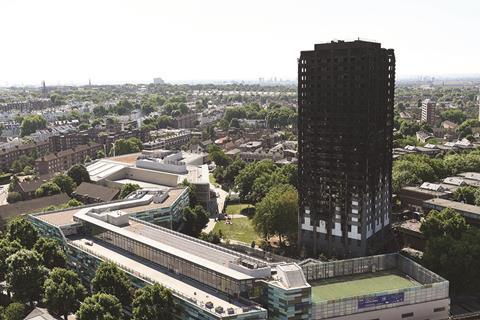 Trade body the Structural Timber Association (STA) expressed similar thoughts, stressing that cladding should not be confused with full-wall make-up. It told ministers that the current BS8414 standard for the fire safety of external cladding systems – which the cladding used on Grenfell Tower is widely believed not to have met – was an "acceptable compliance route" and should remain so.
The STA said it would be "catastrophic" for the CLT industry if the BS8414 compliance route was removed, pointing out that every wall assembly apart from solid masonry or concrete would be affected if whole-wall standards required "A2 or better" under European fire-performance classes.
Alex de Rijke, founding partner of dRMM, told BD he was positive that the consultation outcome would be a common-sense one.
"As a benign mass-timber loadbearing structural material, CLT should not be misunderstood as a highly combustible thin cladding material," he said.
"dRMM were the UK's first architects for a CLT public building in 2004 – the government-funded Kingsdale School – and accordingly had to present the 'new' European material to central government, local authority and fire brigade.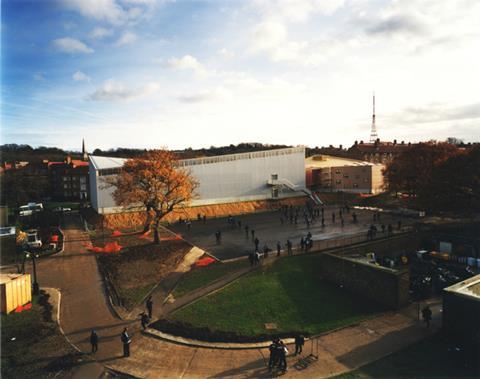 "All were convinced by the evidence that when properly sized and detailed CLT was not only safe in a fire, but safer than many other standard industry materials such as steel."
de Rijke said that in the intervening decade and a half a great many more buildings had come forward that fire services had confidence to enter in a fire.
"Engineered mass timber is slow-burning, self-charring – it can even extinguish itself – structurally predictable and does not produce deadly toxic fumes," he said.
"Political knee-jerk reaction on whether construction materials burn or not – most will – is off-target on safety; no one should design or build using any volatile toxic materials. That is one of the hard lessons of the Grenfell tragedy."
Thistleton, whose Stirling Prize-shortlisted practice is responsible for a range of CLT buildings – including the 33m tall Dalston Works in east London, which is often described as the world's largest CLT structure, told BD he was optimistic that the cladding consultation had been well informed in a way that made a knee-jerk response from ministers less likely.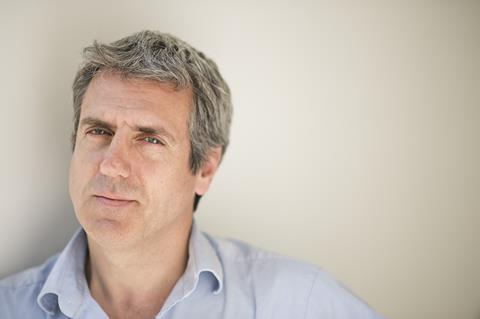 "We had been concerned in the discussions for things like CLT not to be included in any ban, and we're confident that there is enough common sense and expert evidence out there for it not to be a problem," he said.
"We've been assured MHCLG is taking the consultation very seriously, and that it's not just a tick-box exercise, and that's why we and the other consultees have been keen to comment.
"However, there is a concern, overall, that the government is preoccupied with other things."
The use of aluminium composite material panels in the refurbishment of Grenfell Tower was the prime driver for the cladding consultation, but any rule change could potentially have an impact on materials that had nothing to do with the Grenfell tragedy.
Thistleton said an "elements-based" approach was not the answer, and that the focus should be on the performance of whole-wall systems, rather than assessing each element individually.
"I think a blanket ban is a problem because it creates a need for exemptions and that creates more risk rather than less risk. Clear definitions are the right way to go," he said.
"I don't think that we've felt, as a practice, that CLT buildings have been perceived as posing a risk post-Grenfell.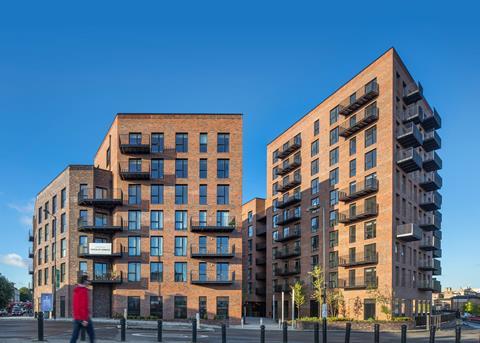 "And not a single project of ours since the Grenfell tragedy has had to change, either because of concerns or regulations."
Thistleton said he was supportive of the BS8414 relating to the fire performance of external cladding systems as a "gold standard".
Housing secretary James Brokenshire announced the consultation on banning combustible cladding on the same day in June that Judith Hackitt published her review of fire safety and building regulations, which had been prompted by the Grenfell tragedy.
The review pointedly did not call for more stringent rules on cladding than those already in place.
MHCLG has not given a date when it expects to publish its response to the consultation but said it hoped to do so "as soon as possible".
The Hastings Pier redevelopment won dRMM the Stirling Prize last year. This year Waugh Thistleton is shortlisted for its Bushey Cemetery project.