Eric Parry says too many are not good enough
The architect behind the planned tallest building in the City of London has warned that the capital's skyline is at risk of being ruined by towers that are not good enough.
Eric Parry Architects' 73-storey tower at 1 Undershaft was given planning last November and will be close to 305m tall when built.
But the architect (pictured) told BD: "There's no doubt about it, London's skyline is being trashed. Tall buildings in the city need much closer overall scrutiny than they're getting… The mayor has really got to get his act together."
Parry said too many were being given planning by local councils without serious thought to their quality. He added that "design and build quality is quite good in the centre but becomes terrible as you move further out".
And he said too many local authorities were complaining about neighbouring boroughs' towers. "It's very clear there's inter-borough strife between different local authorities that creates a very interesting set of tensions. Westminster complains against towers in the City, the City complains against Southwark and so on. Where is the mayoral power-broking between the boroughs that London needs?"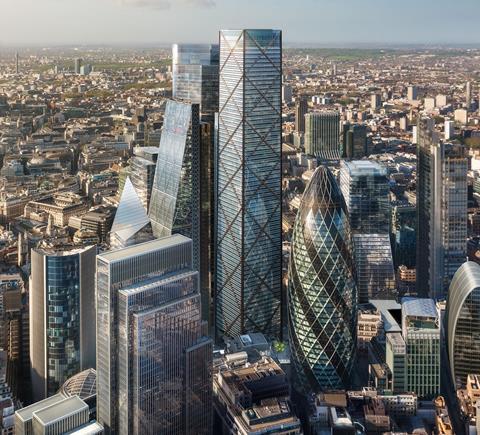 Parry is the latest high-profile architect to complain that London lacks a coherent planning strategy.
Earlier this month Norman Foster said: "There's now pretty much a total absence of planning, so you have individual boroughs that act in isolation from other boroughs and therefore an absence of an overall strategy is one of the manifestations of seeing towers where you would expect to see them and also perhaps seeing towers which are less predictable."
The latest report by New London Architecture on the number of buildings over 20 storeys planned for the capital rose to 455 last year from the previous year's 436. The report added that in the past 12 months one tower a week was coming out of the ground.
Parry's new skyscraper at 1 Undershaft, which is being masterminded by Singaporean developer Aroland Holdings and has been dubbed the 'Trellis Tower' for its criss-cross façade, will take the title of the Square Mile's tallest tower from the Rogers Stirk Harbour & Partners-designed Leadenhall Building when completed.