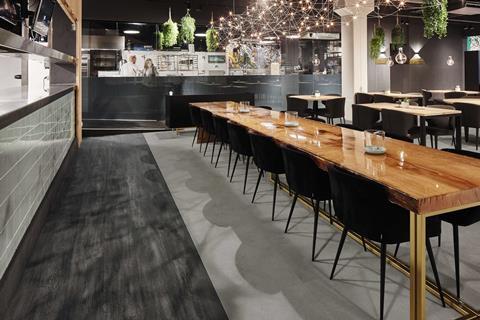 From retail to residential, schools to offices, healthcare to hospitality, luxury vinyl tiles (LVT) remain one of the most popular and attractive flooring options on the market across all sectors - and it's not difficult to see why. Specifying an LVT floor covering delivers a natural beauty and timeless appeal to any interior, while being strong, comfortable and durable.
The most recent collections being introduced to the market have been designed to provide architects and specifiers with increased flexibility to create beautiful and bespoke floor spaces. Thanks to its intricate ability to replicate materials such as wood and stone, features such as natural colour variations and the in-register embossing structures found within some collections help to emphasise texture for a truly authentic aesthetic without the cost implications of their genuine counterpart.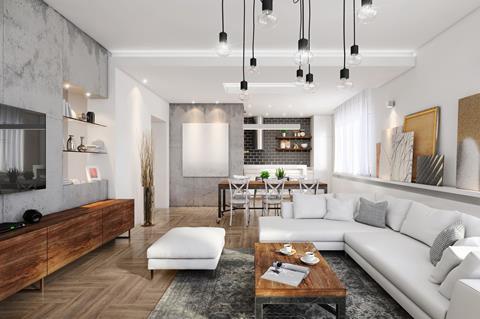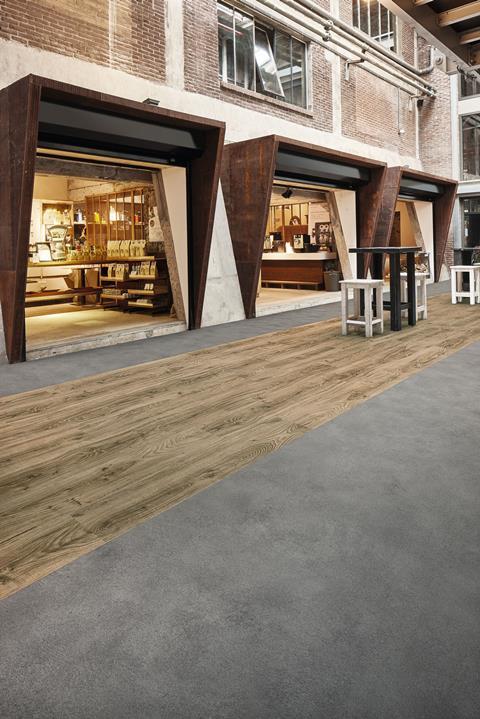 In addition to the realistic designs, there are now LVT collections offering a variety of true to life plank sizes, making it possible to mix and match colours and textures to create traditional chevron and herringbone patterns, or completely bespoke arrangements – allowing imaginations to let loose.
Forbo Flooring Systems, for example, has refreshed its Allura luxury vinyl tile collection, one of the most popular brands in its extensive portfolio. The Allura collection comprises more than 120 contemporary designs – the largest choice of colour and design to date – as well as a new acoustic offering. Available in an array of installation formats, the revitalised range enables designers to create beautiful floor spaces and better indoor environments, no matter what the project requirements or budgets may be.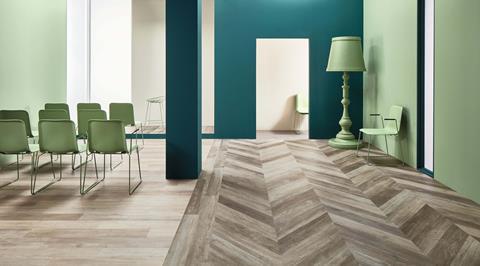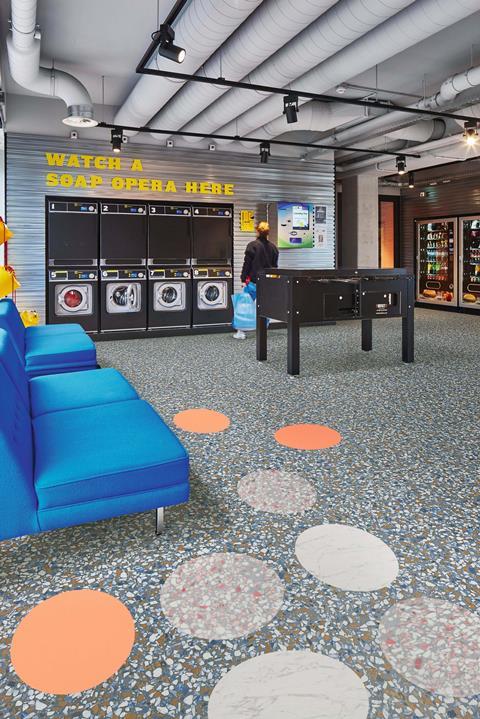 According to the World Health Organisation, excessive noise can seriously harm human health and interfere with people's daily activities at school, work and at home, Therefore, when designing for a variety of spaces and in particular, multi-occupancy or public buildings, products with high acoustic performance credentials are crucial to create a comfortable space. Indeed, Forbo's new tackified Allura Decibel range has been designed to deliver excellent impact sound reduction of 19 dB, without compromising on aesthetics or ease of installation. With 30 tile and planks formats in a range of its own unique and contemporary designs, Decibel is the perfect sound reducing solution for all sectors.
And when it comes to installation formats, advances in adhesive free flooring offer a rapid and reusable solution. Allura Puzzle and the new Allura Ease for example, can be installed without the need for any adhesive, resulting in less mess, dust and noise and odours meaning that designers can make spaces into creative places quickly and effectively, while contributing to creating better indoor environments as the floors are suitable for reuse.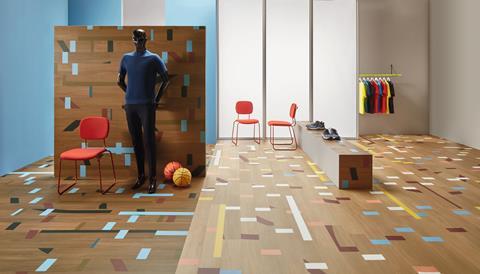 What's more, as reclaimed gym floors remain a popular choice across many sectors, the new Allura collection makes full use of the very latest developments in LVT production techniques and includes a range of bold and daring wooden planks that feature digitally printed colourful strips, to help recreate the desired gym floor look. The full collection also hosts a wide selection of contemporary abstract, marble and terrazzo designs, as well as a new on-trend circle shape, which can be inlaid within the square tile format to create truly individual floors.
Designed by Forbo's in-house team of passionate creators and produced in Europe by Forbo, the new Allura collection is the go-to Luxury Vinyl Tile solution. For more information please visit www.forbo-flooring.co.uk/allura