16 staff in consultation after board decision
The Architectural Association has put 16 staff on notice of redundancy in a bid to "shore up" the future of the school.
The AA has begun a consultation process with the employees, who work in the exhibitions department, publications – which produces AA Files – HR, development and membership.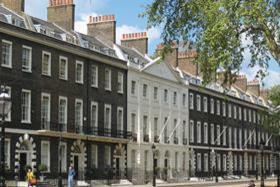 The decision was made by the board of trustees as part of a strategy to put the school on a long-term sustainable footing, said company secretary Holly Bowden.
"It's a difficult time across the sector and we are in a transitional period in the school, but I wouldn't want to give the impression at all that the school is in jeopardy because that's not the case," she said.
The trustees (known as the council) instructed interim director Samantha Hardingham, who replaced Brett Steele in August, to make savings in areas that would not directly affect students.
Unusually, the AA's founding charter gives it an academic and a cultural mission. Council hadn't targeted the cultural side but instead acted to "entirely protect" academic departments, said Bowden, to make sure there was no detrimental effect on students who pay more than £20,000 a year.
"You could argue that changing any outward-facing functions could impact on their experience but their teaching experience will not be impacted at all," she conceded.
"It's not a happy situation for anybody and it's not what the school wanted to do but sometimes needs must. An awful lot of thought and consideration has been given to how to shore up the sustainability of the school and that's what's led us here. We have to look at areas where we can make savings that wouldn't impact on the education students are getting. That's paramount."
They were "acutely aware" of the importance of activities like AA Files, she said.
The news has been greeted with horror across the profession.
Bowden, a lawyer who took up her post within the last few weeks, refused to be drawn on the school's finances which are currently being audited.
"Provided we are prudent and make sensible financial decisions we are definitely not making a loss," she said. "When times are tight you have to cut your cloth and that's what we are doing – cutting our cloth to suit the times."
The move also comes after a year of restructuring of the AA's governance, with several new trustees appointed.
"We have some very talented trustees and are in a far better position to run this school incredibly professionally," said Bowden. The advice was to address issues now to avoid bigger problems in the future.
The intention is for the consultation process to be over by the time the school breaks up for Christmas, but that could be extended if people want more time.
Staff have been given the chance to accept redundancy or to put forward proposals for ways their roles and departments could generate more income for the school.
"In one sense we would like to make it painless – so as quick as possible – but in another sense we would like people to have as much time as they need to avoid redundancy," said Bowden.
"We'll consider everything and if we find ways to save jobs we will. If we can't, we will not.
"There may be insights that individuals have that the people who made the decisions were not privy to. And if it makes a material difference it could [save jobs]."
A 17th member of staff quit just before the consultation was announced.
Statement from the AA
Over the coming weeks the AA will be restructuring some of its non-academic areas. The actions will in no way affect any of the current day-to-day operations of the school or compromise its units, courses and programmes. The AA is founded on the idea that it must know when to change. This restructuring is being undertaken in the best interests of the AA, and is necessary to support its sustainable future.
New AA director
Brett Steele left to go to UCLA and Samantha Hardingham became interim director in August.
Applications for a replacement close on Monday.
Holly Bowden said there had been "healthy interest" in the position.
A longlist will be published this side of Christmas with a shortlist in the new year and an appointment due in the spring.