Green is the colour of money
Creating a sustainable built environment is the biggest challenge – and opportunity – now facing architects
The experts' view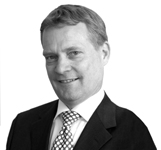 The challenge
The Climate Change Act of 2008 set ambitious targets for the UK to reduce CO2 emissions by 80% from 1990 levels by 2050, with an interim target of 34% by 2020. The government has outlined how this could be achieved in the UK Low Carbon Transition Plan, published by the Department of Energy & Climate Change in July 2009. As buildings are reckoned to be responsible for 40-50% of the UK's energy consumption (even excluding embedded energy of materials and construction), the targets for existing and future buildings, including "zero-carbon" performance standards for all new homes from 2016, for all new public sector buildings from 2018 and private sector buildings from 2019, are extremely challenging.
The government is now considering a report on Low Carbon Construction issued last November by the Innovation & Growth Team (IGT), led by its chief construction adviser Paul Morrell, with 65 recommendations for achieving the carbon reduction targets. Many of these, such as mandatory bim for all public sector buildings above £5 million and integrated delivery teams, will have a significant impact on architects' practices.
Tackling an issue of this scale requires a complete re-gearing of the construction industry, including the whole design team and supply chain; major investment and achievement of far greater efficiencies and increased outputs.
For example, the cost of improving the 26.6 million existing homes in the UK (the oldest housing stock in the developed world with 8.5 million homes over 60 years old) by 2050 is estimated at more than £200 billion – equivalent to spending £5 billion per annum and retrofitting 2,000 homes every day for the next 40 years!
Added to this is the need to build 240,000 new zero-carbon homes each year (the average UK new homes output over the past 20 years has been 187,000 per year).
Some architects and practices are already at the forefront of sustainable design, but for the bulk of the profession there appears to be resistance to (or fear of) changing current business practices and workloads. There is also reluctance from architects to face up to the competition from, and lack of collaboration with, other professionals, such as surveyors, engineers, and contractors.
The opportunity
In fact, creating a low-carbon built environment is the main "life-raft" for the UK profession to survive and thrive.
Opportunities that architects are well-placed to embrace, with their design, technical and creative lateral-thinking skills, include:
Innovative design solutions that not only optimise the use of new materials and technologies but also have a holistic approach to work out the best balance of energy needs and trade-offs for carbon savings.
Retrofitting the UK's aged and varied existing building stock, with many different forms of construction, planning constraints, standards of condition, operational performance and needs – the biggest construction project across the UK over the next 40 years.
Integrated procurement systems based on long-term relationships that have a shared customer focus to achieve whole-life operational efficiencies, so that increased construction costs are offset by efficiency savings.
Research and audits into the existing building stock and the effectiveness of new design and technological ideas.
Upskilling and accreditation of architects alongside other professions and skilled trades by their institutes and trade associations so they can deliver good quality, low-carbon design effectively, convince clients of the value of sustainable building practices, and work in a more integrated way with the whole supply chain.
Sustainability is now the greatest opportunity for the survival and success of the profession
The RIBA has already created a Climate Change Tool Kit full of relevant information (www.architecture.com/climatechange) and has also made sustainability, low-carbon design, and business effectiveness a mandatory part of the qualification curriculum and continuing professional development. The accreditation and promotion of specialist carbon-conscious consultants, suppliers, and contractors is also now being developed, along with common shared information systems (bim) and working practices to improve efficiencies.
Sustainability and creating a low-carbon built environment is undoubtedly now the greatest opportunity for the survival and success of the architects' profession. Let's not miss it and then lament the further erosion of architects' influence and status, as we did 20 years ago with the rise of project management.
Legal perspective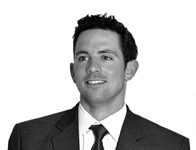 Sustainable building, also known as green building, has been defined in numerous ways. In essence, it is the minimisation of the environmental impact by the materials used in construction; the construction process itself; and the operation of the resulting building.
The recent rise in popularity of sustainable building has been driven by financial and regulatory factors. It costs less to heat and light an energy-efficient building. In addition to this, however, sustainable building has various financial incentives, including:
Reductions in the number of credits needed for compliance with the new CRC Energy Efficiency Scheme.
The availability of lucrative feed-in tariffs for the microgeneration of electricity from renewable sources.
Tax breaks and subsidies for those who use sustainable building techniques and materials.
Legislation and regulation now forces the uptake of sustainable building techniques more than ever before. High levels of sustainability are prescribed for new government buildings, and the regulations do not stop there.
The EU Energy Performance of Buildings Directive 2002 was incorporated into the Building Regulations in 2006, and further changes are on the way. The regulations now set out minimum energy performance requirements for new buildings. These comprise target carbon dioxide emissions; required use of more efficient heating systems; stipulation that new buildings must be better insulated than before; and specific water efficiency requirements for new buildings.
Furthermore, the sustainability credentials of buildings are now on display more than ever before. Breeam (the Building Research Establishment Environmental Assessment Method) is increasingly used to rate the sustainability of buildings in the UK and internationally.
too much enthusiasm for pushing the boundaries of sustainability could be counterproductive.
Energy Performance Certificates and the Display Energy Certificates (which set out details of energy efficiency) must now
be made available for large numbers of commercial and public sector buildings. The display of credentials is aimed at encouraging a move away from less efficient buildings, stimulating the construction of more efficient stock.
Architects need to be aware of these developments as clients will not now be satisfied with a building that, for example, does not meet new sustainability regulatory standards; denies them the possibility of taking advantage of, for example, tax breaks or feed-in tariffs; or might be difficult to sell in future because of a poor certification rating.
On the other hand, too much enthusiasm for pushing the boundaries of sustainability could be counterproductive. The stipulation of cutting-edge technologies within a building design could lead to unforeseen delays. In addition, new sustainable materials and innovative design techniques have not been tested as thoroughly as more traditional materials and techniques. If a sustainable building turns out to have faults, the architect could be exposed to litigation.
Postscript:
Disclaimer
This column is for general information only, and is not intended to convey legal advice. It should not be relied on or treated as a substitute for specific legal advice relevant to particular circumstances. Neither BD nor the contributors' employers accept any responsibility for the personal views expressed in this section.