Student anger at school's visa crisis
London Metropolitan architecture students will be offered places at Kingston and University of East London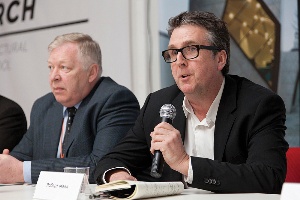 Most of the international architecture students hit by the London Metropolitan visa crisis look set to find places at Kingston and the University of East London.
UEL set up a hotline for affected students last week and has received 500 calls, 10 from architecture students.
Kingston also reported "a lot of interest" but a spokesman said it was too early to say how many would be offered places.
Their legal paperwork must be assessed, but the universities will not re-interview architecture students or ask for their portfolios.
Robert Mull, dean of architecture at London Met, said both institutions had been "particularly helpful", but Jeremy Till of Central St Martin's likened UEL to "shameful vultures circling over the ruins".
Mull said around 20 continuing students on the undergraduate architecture course and seven on the diploma were affected by the UK Border Agency's (UKBA) decision to revoke its licence to sponsor foreign students. The number of newcomers affected is 10 in the first year and five on the diploma course.
"They're very distressed and we share that with them," said Mull. "We're helping students make contact directly with the schools. But they've still got to go through the procedures such as English language testing. The most reassuring thing is that they can talk to someone who understands their work."
Phuntsok Tsering, a 26-year-old diploma student from India, who has one year left to study, said: "I have invested six years in this country. My family has spent £60,000 on my studies. I am stressed out about the situation and haven't told my family yet.
"There are students who bend the rules, but for us genuine students it is totally unfair."
Overall, more than 2,500 international students at London Met face deportation if they cannot find alternative places.
University vice chancellor Malcolm Gillies warned that the future of the 30,000-student university is at risk and has launched a legal challenge.
In a statement London Met said it had a "duty to the sector to try and bring an end to the damage arising from UKBA's decision".
Philip Christou, a diploma tutor, said the decision was "significantly bad press for the UK", which would find it much difficult to recruit lucrative overseas students in the future.
Student's story: Duna Irshaid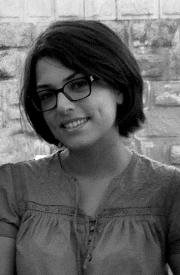 As soon as Duna Irshaid heard she had been accepted on to London Metropolitan's diploma course she withdrew her applications to the Bartlett and Westminster.
"London Met was always my first choice because the tutors are so good," said the 24-year-old Jordanian who graduated from Kingston with a first. She has completed her first year and was on holiday when friends contacted her to see if she had heard the news.
"It was devastating," she said. "I didn't leave my room for two days. I've worked so hard and feel as if they've taken away something I deserve.
It seems so unfair to treat us all the same."
She estimates her family have spent £70,000 on her tuition fees and living expenses during her five years in London.
London Met offered to help her transfer to Kingston or UEL. She opted for the latter as it is nearer her London Met digs.
"I've nothing against them, but if I'd wanted to go to those universities I would have applied to them," she said. She is pinning her hopes on a last-minute reprieve through London Met's legal challenge.
Student's story: Farrokh Aman
For Farrokh Aman, a 24-year-old Iranian who was due to start the second year of his diploma at London Met next month, the biggest problem is having to apply for a new visa.
"Getting a place isn't the challenge – it's trying to get a visa before term starts," he said.
"It takes time and money and I'm worried about meeting all the requirements."
He needs to have enough cash in his bank account to cover his tuition fees plus nine months' living expenses. And the visa itself will set him back £500 – again.
"Going through this process twice is just too much," he said. "I'm not angry. I just feel like I've been robbed.
"The timing is terrible. You need your visa to enrol and can't start until you've got it, unless they make concessions because it's an emergency situation."
He hopes to find a place at UEL, where he did his part I, because he was impressed by the facilities and ethos of the diploma students.
Student's story: Phuntsok Tsering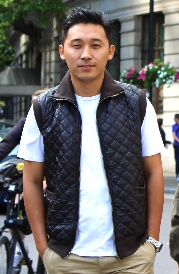 Diploma student Phuntsok Tsering believes even his undergraduate degree from London Met is now compromised because the university has such a bad name back home in India.
He is the first member of his family to go to university and his father, a Tibetan refugee who earns his living as a traditional artist, sacrificed much to fund his £36,500 tuition fees – plus living expenses.
"It's a struggle for any student who comes from a third world country," said Tsering.
"My parents had to think very hard before sending me here and they're devastated by what's happened.
"It will have a big impact on my job prospects back in India because everyone knows about London Met now and I've heard employers no longer respect its degrees.
"It might actually be good for me to have my diploma from a different university."
He called Westminster immediately but the only courses with places were at Kingston, UEL and South Bank.
Tsering has been offered a place by UEL, but other students are still returning from holiday and have yet to apply, he said.
"It's come as a shock to all of us," he said.