The pros and cons of going solo
Our experts set out the points to consider if you are thinking of setting up your own architectural practice.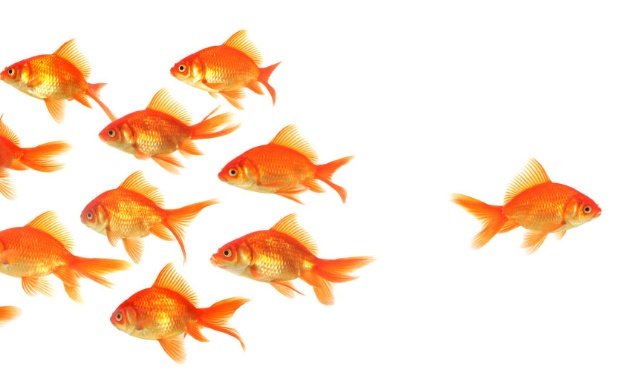 Source: Istock
OVERVIEW
Even in the depths of a recession, it can be a good time to start your own practice, as long as you have drive and ambition, entrepreneurial acumen, talent and skills, and a clear idea of the services you can provide that are needed by clients you can find.
If any of these components are missing, or in doubt, it is never a good time to start up.
The downturn means you need to be cleverer at identifying opportunities and work harder at beating the competition. Several practices that set up during the last UK recession have now become highly successful firms.
But before you start, consider these key questions:
Why do I want to set up my own practice?
Is it just a fanciful daydream, or a kneejerk reaction to being out of a job or in a job that doesn't inspire?
Do I have the right temperament and skills?
It will be hard, risky, lonely and, at times, scary. You need to have a clear, achievable vision, determination, design, technical and business skills and the courage of your convictions to succeed.
Is there a market for my services?
No point in just offering what you can and want to do. There must be a client need and an active market with the funding for your services.
Can I be financially viable?
Always remember that "cash is king", particularly in a recession.
What is my end goal?
Be clear about your purpose.
If you have convincing answers to all these questions, go for it!
LEGAL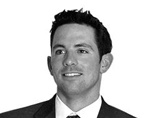 The first matter to consider is the legal structure of the business. The main possibilities are: sole practitioner, partnership, limited liability partnership (LLP) or a limited company. The latter two are incorporated bodies, which have their own legal personality independent of the owners of the business.
The benefits of incorporation are that these bodies have limited liability, so that, generally speaking, a third party that contracts with your practice cannot go beyond the assets of the company and enforce any debts against you personally (although for small businesses a creditor, such as a bank, may require individuals to give personal guarantees). It is generally quicker and easier to set up as a sole practitioner or partnership, but if the business fails, then the assets of the individual or all of the partners are at risk.
The disadvantages are that there are numerous duties and rules that apply to directors of companies and members of LLPs – in particular requirements to file information such as accounts (which will then be publicly available) at Companies House .
Another, more enjoyable aspect of starting up, is picking a name for the business. It will not surprise you to learn that there are legal restrictions on what a business can be called. In particular, if you wish to use the term "architect" in the name of a company or LLP, you will need to obtain Arb approval by completing the appropriate declaration form.
Check the trademark register to ensure that your chosen name is not already registered. It may also be worth searching directories, journals, and the internet to see whether any other business is already using a similar name. Otherwise you may become liable, for example if another business can prove you have damaged goodwill in its name.
Another important area to consider if the business is to have employees is employment legislation. All employees must be given a written contract of employment, and it is likely you will also need employers' liability and professional indemnity insurance. On the flip side, if you are currently an employee (or partner or director) in another business yourself, and you are leaving to start up your own business, then it is important to consider your obligations to your existing firm. Your contract of employment or partnership agreement may well contain restrictive covenants preventing you from soliciting clients or employees of that business for a period of time.
FINANCIAL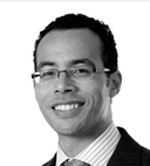 New practices will find money extremely tight for the first few months and, in all likelihood, the first couple of years.
Your initial investment will need to cover both business set-up costs and the running costs of the practice until the first client pays. Generally speaking, you should aim to have sufficient funds to cover at least three months' overheads.
An essential starting point is to put together a business plan so that you can work out how much funding you will need. You should detail all of your costs including your computer, software, professional indemnity insurance, wages, furniture, website/advertising and other expenses. For most, a home-office would be the best place to start rather than signing up for expensive office space.
Your funding requirements will also be affected by the sort of clients and projects you are targeting, as this will affect your billing profile. Projects for private clients are likely to be relatively small and you can set and enforce stricter payment terms, including payments in advance. However, commercial projects for large developers will be bigger, billing will be less frequent, and you will have less power to dictate payment terms, so you may have to wait longer to get paid.
Setting up and running your own business will be hard, risky, lonely, and, at times, scary
You also need to have a good idea of how you are going to generate new work. For many starting a practice, "selling" will be a new concept and you should not underestimate the amount of effort that you will need to devote to finding new work. If you work 24/7 delivering projects for two months and don't spend any time marketing, you are likely to spend the next two months with little work to do.
Unfortunately, obtaining funding for a start-up business is not easy and most will need to rely on their own money, often with help from family and friends. Small business loans might be available but most banks have become increasingly rigorous in their lending requirements. A new practice applying for bank lending will need to supply a robust business plan, so it is worth obtaining expert advice.
You will also need to choose whether to register for VAT.
Practices turning over in excess of £70,000 per year must register, but many new practices will fall below this.
The advantage of a VAT number is that you can reclaim VAT on things that you buy; the downside is that you will need to charge your clients VAT. If your target client type is commercial business, this is probably not an issue. However, if you are targeting private individuals the VAT represents a real 20% increase in cost. For this reason, many new practices will avoid registering for VAT until they reach the threshold.
Postscript:
Disclaimer: This column is for general information only, and is not intended to convey legal advice. It should not be relied on or treated as a substitute for specific legal advice relevant to particular circumstances. Neither BD nor the contributors' employers accept any responsibility for the personal views expressed in this section.