How should I defend myself now a project has come in over budget?
How to cope when your tender prices busts your client's budget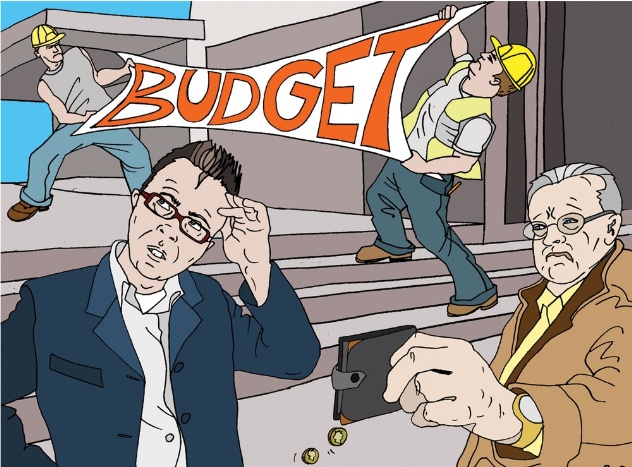 Source: Angela Salt
Question: The tender prices for a domestic project have come in higher than my client's budget. The client is now threatening legal action to reclaim the fees, and to complain to Arb. He has also appointed an unqualified "plan drawer", recommended by one of the tendering builders, to redesign the scheme. How should I defend myself?
Answer: This is a sorry but not uncommon tale. The main cause for complaints against architects received by the Arb and the RIBA generally relate to designs or the completed construction process exceeding the agreed construction budget.
If an architect is ignorant of basic building pricing, fails to advise the client on the cost implications of the design or, worse still, ignores the client's known budget constraints, this could be judged as a failure in service to the client and professional misconduct. Any dispute resolver, court or professional conduct committee would judge a registered or chartered architect as having a higher level of knowledge and duty of care than an unprofessional "plan drawer".
You must go through your appointment agreement and project correspondence to check what obligations you signed and any advice you gave in regards to the budget and building costs. Did you advise the client to get specialist cost advice or engage a quantity surveyor as the brief requirements and your design solution were outside your normal area of expertise? Did you warn them that costs may be exceeded before the tenders were received? Hopefully you did not guarantee to achieve your client's budget.
If you can demonstrate that you acted professionally and advised the client accordingly and the client chose to ignore your advice, then you have less to worry about. But there is still the issue of convincing the client that you acted in his best interests and regaining his confidence to re-appraise the project and negotiate with the tenderers to meet the budget constraints. Convince him that you acted professionally, and therefore your fees are due, and you could successfully defend any claim against you.
If you are not confident that you can demonstrate professional behaviour and expertise, then that is all the more reason to convince your client that you can retrieve the situation by getting the project back on budget. If you are in any doubt, take legal advice.
Your (ex-)client obviously thinks that the "plan-drawer" can deliver the goods and this consultant seems to be better connected with the builders. To compete, you need to persuade clients that as an architect you can offer a better creative design service that can generate greater value (not necessarily the lowest cost). But there is also the need to understand building costs. Architects can keep abreast of building costs through previous experience, published cost indexes (Spon's etc), building pricing services such as the BCIS (offered at preferential rates to RIBA Chartered Practices) and having advisers to hand, from QSs to local builders.
Your question raises a much wider issue of the architect's role and ability to carry out jobs properly and to provide better value to the client than unprofessional "plan drawers". Since the RIBA established architects' professional credentials 175 years ago, there has been a sad history of the profession just wanting to focus on creative design and abrogating its responsibility for many of the technical, operational and performance issues of architecture. This has enabled other professions to be established from architects' cast-offs, such as quantity surveyors, planners, architectural technologists and project managers. This not only diminishes the status and role of architects with clients and the construction industry; it also hampers architects' ability to design and have a holistic view of all the components that create good architecture.
In these challenging times, it is even more critical for the profession to step up to the plate and take on the responsibilities that clients and the construction industry need and would like architects to accept, including understanding financial implications, otherwise architects will become irrelevant and consigned to history or just end up creating the surface image and "frilly" bits on buildings. RB
Who takes the blame for delay?
Q: My contractor is claiming an extension of time despite being responsible for some of delay.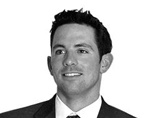 A: There are numerous different methods of delay analysis. Indeed, there is even a protocol, prepared by the Society of Construction Law, which sets out a useful and detailed analysis of the various approaches. A recent relevant decision is that of City Inn v Shepherd Construction, in which the judge concluded that the contract administrator/ adjudicator should exercise "common sense".
Shepherd had been retained to build a hotel for City Inn. The contract included an extension of time clause in similar terms to the standard JCT extension of time clause: the contract administrator could award extensions of time where a relevant event had caused or was likely to cause the works to be delayed.
The project suffered some delay. Shepherd sought an 11-week extension of time. City Inn, relying upon critical path analysis, argued that Shepherd were not entitled to any extension of time as there was concurrent contractor delay.
The Scottish Court of Appeal, having reviewed relevant Scottish, English, Welsh and US case law, suggested the following approach to the problem, n It must be established that a
"relevant event" has occurred that has delayed completion of the works, or is likely to delay it.
Whether the relevant event did cause a delay is a question of fact to be resolved "not by the application of philosophical principles of causation , but rather by the application of principles of common sense".
When considering causation, the contract administrator can review any factual evidence he deems appropriate. Critical path analysis is not necessary for a claim to succeed.
If a dominant cause of the delay can be identified, weight will be given to that by leaving out any causes which are not material.
However, where there are two operative causes of delay, and one is relevant and the other is caused by the contractor, but neither is dominant, it is open to the architect to apportion the delay between the causes.
The trial judge found there were 13 different causes of delay. The court could not identify a dominant cause and the delays were treated as concurrent. Of these delays, 11 were found to be the responsibility of City Inn, and two the responsibility of Shepherd. On the particular facts of this case the delay was apportioned and an extension of time of nine weeks was awarded to Shepherd.
The decision should not be taken as rendering critical path analysis redundant. In this case, City Inn was not able to present the Court with any credible critical path analysis, and the court preferred the "as planned versus as built" analysis of Shepherd. Analysis of some form will still be required to prove the effect each delay had on the project's completion date.
The decision will be binding in Scotland, and highly persuasive in England. It can be taken as support for the proposition that what is important is achieving – by whatever analysis best reflects the reality of the situation and, in particular, the practical impact of the delay – a fair outcome." PP
Original print headline - Client is threatening legal action after tender prices came in too high