Science learning centre being built at Queen Mary University of London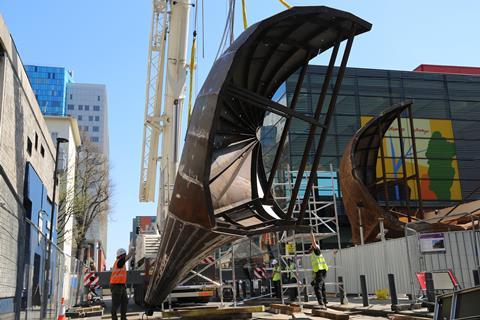 Work on a 10m-high education pod resembling a giant neuron designed by Will Alsop has begun at an east London university.
Designed for the Centre of the Cell education centre at Queen Mary University of London, the freestanding pod will be connected to the centre's current space via a bridge link.
Alsop's £1.5m pod has been commissioned to deal with the number of visitors to the site in Whitechapel. The centre is designed to inspire school children to pursue a career in the sciences and engage the public with biomedical research.
Alsop, of aLL Design, also created the existing Pod and surrounding Blizard Institute whose design is inspired by images of a nerve cell, while the four pods inside the building were inspired by other cells or molecules.
The largest piece of the structure, the "axon", is expected to arrive by police escort at the end of the month, and construction will be completed towards the end of the year.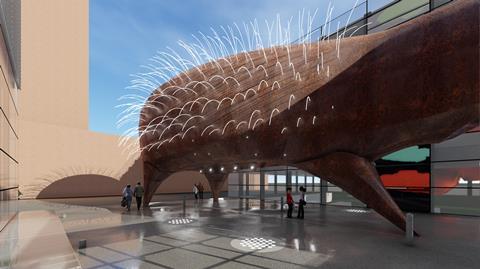 It is being made from 13 steel sections and will be 23m long when finished.
Alsop said: "I feel proud to have the opportunity to contribute to this amazing institution. Their work in encouraging young people is extraordinary."