Stirling Prize winner's 15-storey Heliport Heights block poised to emerge from finance woes
A characteristically offbeat luxury apartment tower designed by Will Alsop is due to start on site proper this autumn after a refinancing deal for the south London project that is likely to be the late architect's last big scheme in the capital.
Alsop, who died in May at the age of 70, originally won planning permission for Heliport Heights, on a site next the London Heliport in Battersea in 2014.
His aLL Design practice's corten-clad scheme features 14 apartments in a 15-storey building that straddles an existing structure on the site that will be retained – creating a block that will effectively be 20-storeys tall.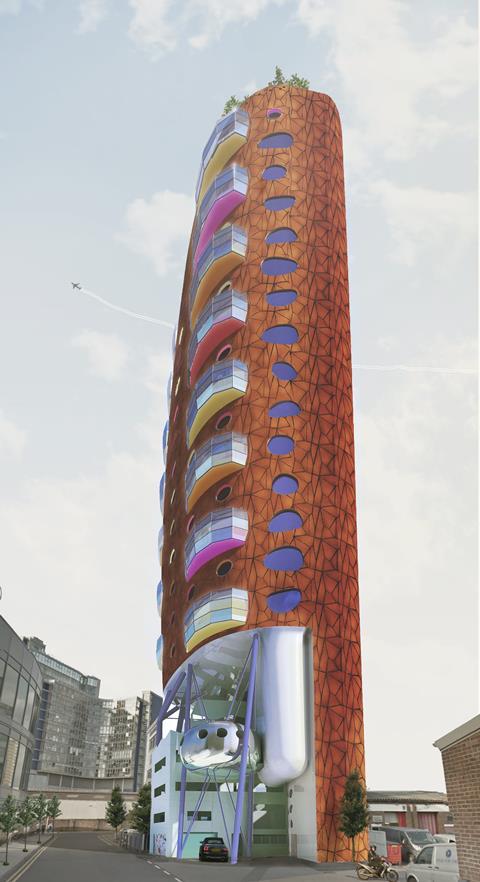 While prepatory work on the project has seen the completion of some piling at the Lombard Road site, work stalled after developer Damsonetti UK went into administration last year.
In an interview with BD that covered aLL's response to its founding director's death and the practice's eye to the future, director Marcos Rosello said work on Heliport Heights was due to commence "in a couple of months".
The scheme has spent much of the past year clouded in uncertainty after Damsonetti UK entered administration owing some £14.12 million to secured creditor Pramerica Real Estate Capital.
The most recent report from joint administrators Paul Williams and Benjamin Wiles of Duff & Phelps said Damsonetti UK also had unsecured debts of around £2.5m, the bulk of which related to planning gain and Community Infrastructure Levy obligations to the London Borough Wandsworth.
In the report – published in May – the joint administrators said a range of options were being considered to move the project forward following the completion of some on-site work, including an outright sale.
BD understands that a refinancing of the project is expected to allow Damsonetti UK to continue as developer of the scheme with previous main contractor Henry Construction and consultant McBains Cooper – now known simply as McBains – also continuing in their roles.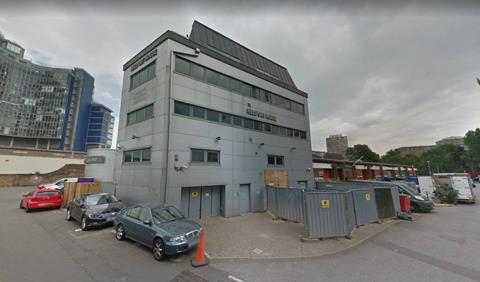 Elsewhere in the interview, Rosello, fellow aLL Design director Lucy Atlee and associate director Maxine Pringle said they had responded to Alsop's death by starting work on a painting in his honour, titled "Behave", which they worked on in the days leading up to his funeral.
Alsop won the Stirling Prize in 2000 for Peckham Library in south London, designed with then-partner Jan Störmer. Work is currently under way on his "Neron Pod" at Queen Marys Universty of London's Blizard Institute, in Whitechapel.