Contest comes with £7,500 winner's fee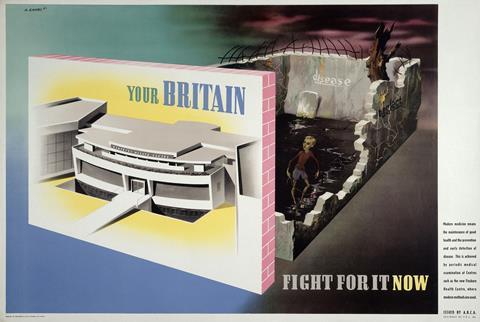 The Wellcome Collection has announced an open architectural competition for a large-scale installation which addresses a key issue in human health. This could be anything from climate change to dementia.
The 1:1 structure can have a construction cost of up to £60,000 and will be built in front of visitors at a major new exhibition called Living With Buildings which will explore the role of architecture in human health.
The contest, which comes with a £7,500 fee, will be judged by Sadie Morgan of dRMM, Jeremy Myerson, chair of design at the RCA, Vanessa Norwood, head of exhibitions at the AA, and an epidemiologist at the London School of Hygiene and Tropical Medicine.
The structure can occupy a maximum space of 10m x 16m with a height of 4m in the institution's first-floor gallery. The Wellcome Collection is a health-themed museum and library on London's Euston Road.
It must be capable of containing up to 25 people and its exterior should be visually engaging to a larger audience. An active function or changes over the duration of the exhibition should be considered.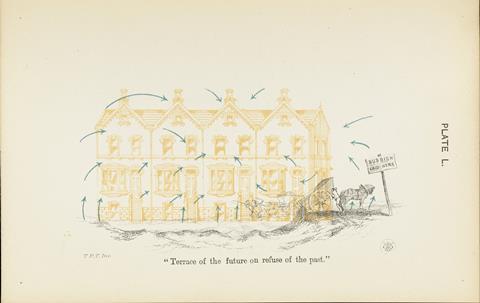 A Wellcome Collection spokesperson said: "The exhibition will chart how shifts in thinking and approaches to design have impacted on our health and wellbeing. From the bold experiments of urban post-war town planners to the considerately crafted healing spaces for cancer sufferers the exhibition will look anew at the buildings that surround and shape us."
Because it will be built while the exhibition is open, a "clean" and engaging fabrication method should be chosen, said the organisers. They also hope it will be demountable so the installation can go on tour afterwards.
The deadline for entries is February 2, with a winner due to be announced at the end of the month. Finalists will receive £500 towards the cost of developing proposals.
The exhibition will open in October and run until March 2019.
Full information is available here.