When it comes to alternative uses for tiles, our urban environments have had a huge impact on the industry over the past few years.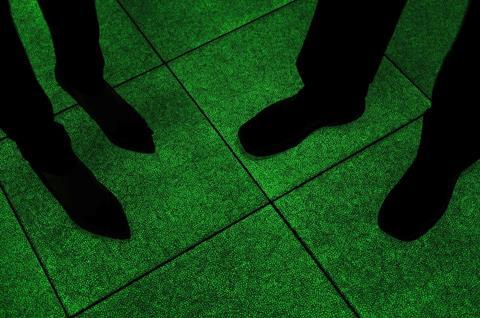 Tile of Spain member TAU's corporate division S3 – Tau (S3 represents for Smart Surface Systems) specialises in the supply of innovative systems for surfaces in the architecture industry and has long been leading the way in the urban development sector. Following the pioneering 'diet tile' that was launched at Cevisama in 2008 and the new 'Civis' Agora' product line which made an impact at the show in 2009, S3 – Tau yet again managed to keep new developments under wraps and surprised visitors at this year's show with the launch of its new 'After Dark' concept. The renowned international exhibition for architectural ceramic and bathroom furnishings in Valencia provided the ideal platform on which to introduce this new concept. 'After Dark' features photo-luminescent and highly resistant ceramic tiles that are suitable for walls, floors and façades.
Quite a few of our members have focused on new developments for urban environments over the past year, some of which have already been showcased in Valencia and others that will be seen at Cersaie in Bologna later on this month.
Ceracasa took its 'Bionic Tile' concept one step further and introduced 'Lifewall', a groundbreaking new concept that uses 1m2 panels to create a vegetative façade in order to give urban environments a greener touch. Developed by the architect Emilio Llobat of Maqla Architects, Azahar Energy and Ceracasa, the tiles were designed to house a structure that consists of a drip system and rock wool for germination. This way plants can be watered by a drip to ensure optimum water treatment – a great example of how innovation and environmental advancements can be brought together to create a ground-breaking new concept.
Roca also introduced a new product that is especially suitable for high traffic areas. The new 'Broadway' range is also 15mm thick and offers an excellent technical performance and a very high slip resistance, making it ideal for public spaces such as swimming pools and retail or hospitality zones.
Other companies like Ceramica Mayor and Aparici showcased initial stages of urban furniture concepts, which endeavour to find new uses for ceramic tiles in urban developments. With this in mind I look forward to seeing some exciting progress in Spanish tiles at Bologna's Cersaie this September.