Research shows 94% of professionals struggle with producing or using building specifications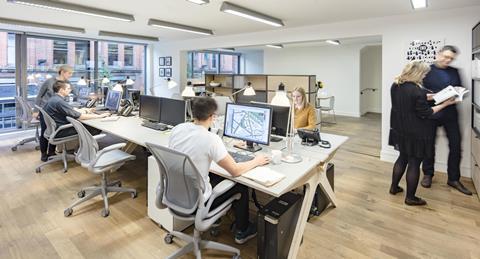 Hawkins Brown's Manchester office
An overwhelming majority of design professionals still experience difficulties with producing or using building specifications, new research has found.
National Building Specification said 94% of respondents to its latest survey reported such problems, up from 87% when the organisation last sought to gauge sentiment in 2013.
The NBS said the finding was "disappointing", as was news that six out of 10 specification writers still admitted to rushing the process.
Also flagged in the report was a "continuing tendency" for specifiers to re-use specifications created for other projects, sometimes even copying and pasting them.
Specification can cover everything from the performance outcomes sought from a new building, to the products to be used in its construction, the procurement route and even its location.
The NBS said that more than 70% of the 500 respondents to its survey had said writing project specifications was part of their day-to-day working life.
Chief executive Richard Waterhouse said "too often" specification was rushed and only started in the developed and technical-design stages, while reusing specifications without detailed checking was a recipe for error.
"When we last ran this survey in 2013, we knew that the industry was in a period of transition," he said.
"Running the survey again after three years, we've seen that specifications are evolving along with the industry, towards more collaborative and digital ways of working.
"As an industry we're slowly moving towards a lifetime specification and we've started to see small, encouraging increases in parties co-owning and co-creating their specifications – but there's still a long way to go."
Elsewhere in the survey, there was scepticism about the potential for Building Information Modelling to do away with specification-writing altogether.
While the NBS said many respondents believed BIM and specification would work alongside each other, just 34% believed BIM would replace specification eventually.