Architect is working on £60 million project in Deptford
Richard Rogers wants to work on more low-cost housing projects, with a focus on regenerating blighted areas of the country.
The two-time Stirling Prize winning architect, who is currently working on a £60 million residential-led project in Deptford, south-east London, told BD that localism must lead the agenda on affordable housing projects.
"It's the other end of the scale of what we've done in Knightsbridge," he said. "There needs to be more work like this [well-designed affordable housing], but there's not enough of it because it's hard work and low profit. It needs to be about localism, giving power to local people."
Rogers was asked to develop early sketches for a block of low-cost housing in Deptford by the area's MP Joan Ruddock.
The proposal was later adopted by Lewisham Council and Ash Sakula Architects was brought on board to draw up plans for the public realm, including a grade II-listed carriage ramp, and renovation of St Paul's House which will become more affordable housing.
Following a tender process, Cathedral Group and United House were appointed to take the scheme forward.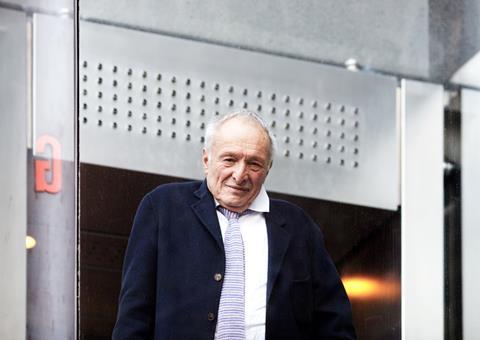 Rogers said the project was "bringing it back to the work I've been doing for years, linking back to the renaissance of cities, especially east London. It hits all the spots. It's a brownfield site, it includes retrofitting and there'll be lots of public space and we're adding good quality architecture."
He added that east and south-east London would continue to be an area of "much development" in the next 15 to 20 years. "It's like east Berlin, no one wanted to work there for years, this is very much like that."
Ruddock said: "Developers built a lot of gated communities in the area where the people have no relationship with the rest of the area. This is one of the oldest high streets in London and we want people to come here who appreciate what Deptford has to offer."
A planning application for the project has been submitted to Lewisham Council and is expected to go to committee early next year.