PM's proposal 'would make hiring staff time-consuming and costly'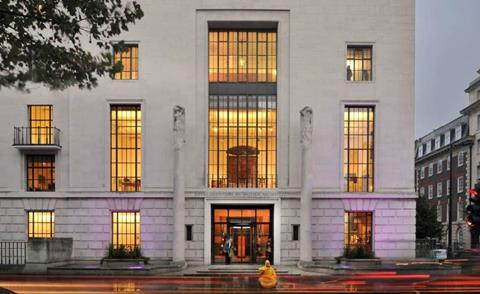 Theresa May's newly announced proposals for a post-Brexit skills-based immigration scheme have been attacked by the RIBA.
The plans which the prime minister revealed in a series of media interviews yesterday would hit architecture hard, said chief executive Alan Vallance.
She said the UK's immigration plan after Brexit would focus on high-skilled workers and that no priority would be given to people from the EU.
She added that free movement of workers between UK and the EU would end "once and for all" after Brexit.
Vallance said this confirmed that Britain's new immigration system would have a significant impact on architecture.
"One in five architects working in the UK today are from the rest of the EU and are an integral part of our workforce," he said.
"By replacing free movement with a skills-based immigration system, recruiting talent from overseas is likely to become more time-consuming and more costly. It is vital that the new system does not make it harder for businesses to access the skills they need.
"The current immigration system is long overdue for reform. The onerous minimum salary threshold of £30,000 prices out young architects early in their careers and must be reduced, while the burdensome administration and high costs associated with the visa system are unsustainable for small practices.
"RIBA members want to see an immigration system which preserves the global workforce and serves to maintain Britain's reputation for architectural excellence and professionalism."
Meanwhile, the chief executive of contractor Mace, Mark Reynolds, accused the government of completely ignoring industry worries over access to labour once the UK leaves the EU next March.
He said: "The future of the UK's construction and engineering sectors relies on the availability of both highly skilled specialists and so-called 'low skilled' labour. I believe that the policy should be urgently reviewed and business consulted once again; as without access to the right mix of skills we will be unable to deliver sustainable construction growth after Brexit."